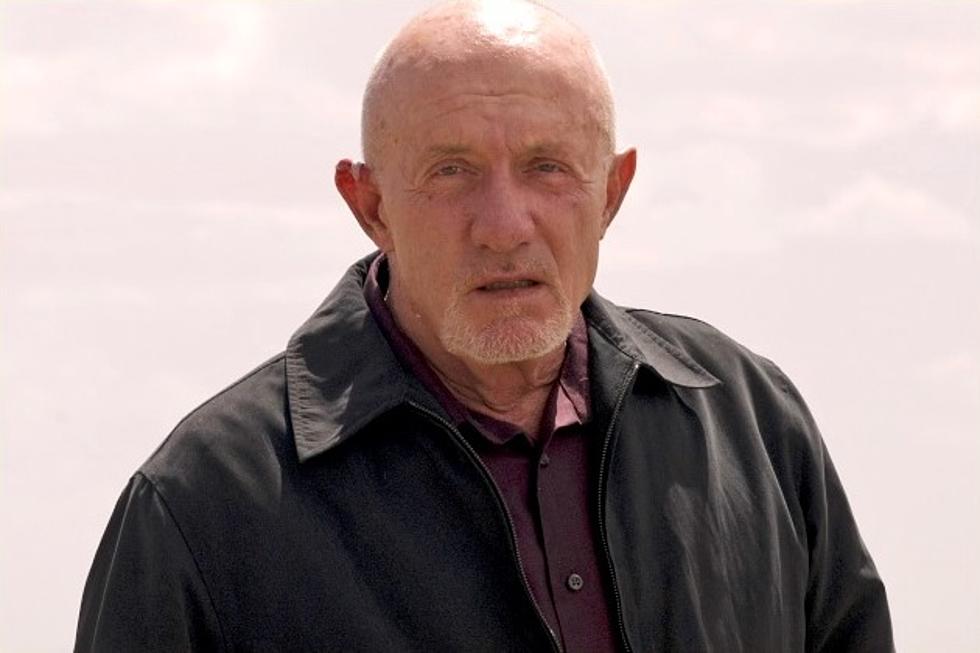 'Breaking Bad' Spinoff 'Better Call Saul' Adds Jonathan Banks as Series Regular
AMC
We weren't over the moon by the initial revelation that AMC would parlay 'Breaking Bad''s colossal success into prequel spinoff 'Better Call Saul,' but if we have to explore Saul Goodman's pre-Walter White past, our favorite New Mexican lawyer will at least keep some fine company. 'Breaking Bad' veteran Jonathan Banks (Mike Ehrmantraut) will co-captain 'Better Call Saul' alongside Bob Odenkirk, but how regular will Mike's presence be?
According to Deadline, Banks will in fact operate as a series regular alongside Odenkirk, currently the only two actors set for the project. Spoilers for 'Breaking Bad''s final season not withstanding, Mike first appeared in 'Bad''s second season finale, becoming a valued leading presence and fan-favorite in his own right, before Walter finally killed the geriatric hitman/fixer midway through the fifth and final year.
It also seems likely that 'Better Call Saul' would prevent Banks from maintaining any kind of regular presence on a potential sixth season of NBC's 'Community,' wherein the actor has quietly assumed a role somewhat similar to Chevy Chase's departed Pierce Hawthorne, guesting on an impressive 11 of 13 episodes.
We're still not entirely sold on the need for any kind of 'Breaking Bad' spinoff, though we'd be hard-pressed to deny the appeal of having Mike back. What do you think? Could 'Better Call Saul' outshine its predecessor, or simply retread old ground?