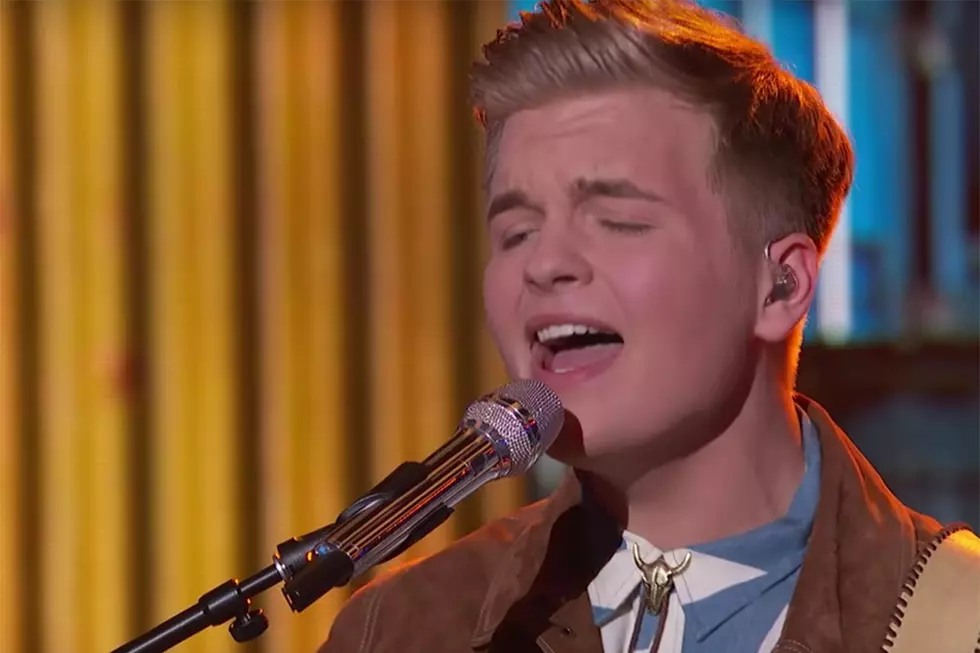 Caleb Lee Hutchinson Countrifies 'You've Got a Friend in Me' on 'American Idol'
YouTube
American Idol returned Sunday's (April 29) episode of American Idol was unique, because all of the Top 10 contestants sang songs from the Disney catalog. They were mentored by actress Idina Menzel, the voice of Frozen's "Let it Go."
Country favorite — and general fan-fave overall — Caleb Lee Hutchinson took on Toy Story's "You Got a Friend in Me." The song was made famous by prolific songwriter Randy Newman. Any of his work is a step out of a traditional country vibe, but Hutchinson tackled Newman's original with ease. After telling Menzel that he would dedicate the song to his beloved pet dog, he brought an effortless warmth and a well-paced rollicking tempo to it.
It's actually hard to un-hear Hutchinson singing the song once you've listened to his version of it, even if you happen to have heard Newman's original dozens of times. "Way to pick the right song," Judge Luke Bryan raved.
Host Ryan Seacrest made everything even better by telling Hutchinson he had a text from his dog, then showed off a pic of the pooch apparently watching his best buddy on TV. Aww!
Will Hutchinson make it through? America will be the ones to decide, as viewer's votes will be the sole deciding factor as to who stays and who goes. Keep checking back as we cover everything you'll need to know as the show gets down to the wire!
Where Are Country's Idol Finalists Now?
Meet ToC RISER Devin Dawson