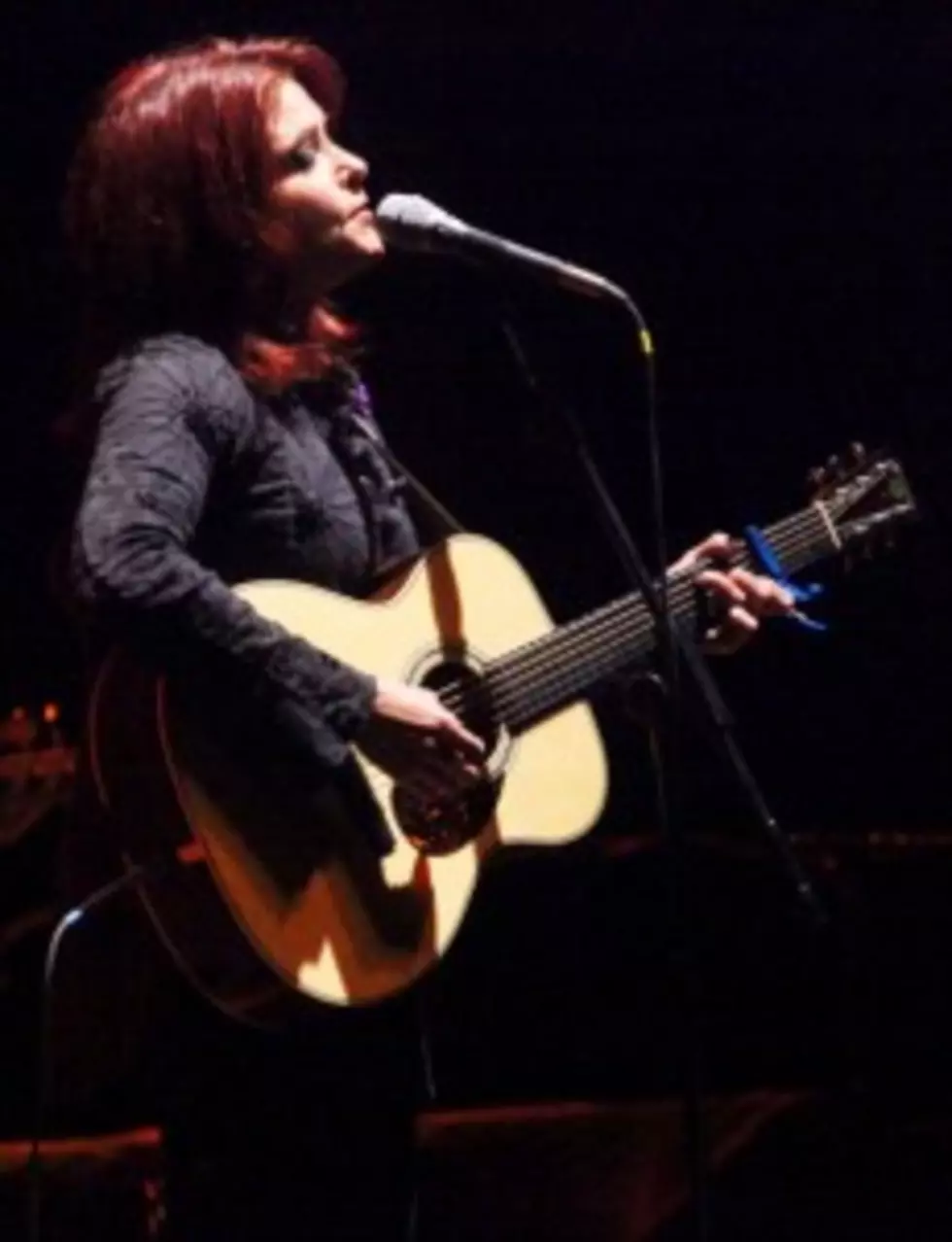 Carrie Underwood Gets Wasted, Earl Scruggs Gets A Star – Today In Country Music History
Carrie Underwood was Wasted on this date in 2008, Rosanne Cash reminded us that the girls all fall for the guitar players in 10988 and Earl Scruggs got his own star in Hollywood in 2003.
Click through for the complete list for Today In Country Music History for 13 February, 2012.
Lady Antebellum's "Need You Now" won five honors during the 53rd annual Grammy Awards at Los Angeles in 2011 -- Record and Song of the Year, Best Country Duo or Group, Best Country Song and Best Country Album.
Carrie Underwood collected digital gold awards for her singles "Wasted" and "So Small" in 2008.
Waylon Jennings died at his home in Arizona following a lengthy battle with diabetes in 2002.
Earl Scruggs received a star on the Hollywood Walk Of Fame in 2003.
Waylon Jennings died at his home in Chandler, Arizona, at the age of 64 in 2002.
Rosanne Cash earns a Number One single in Billboard with a remake of the Johnny Cash song "Tennessee Flat Top Box" in 1988.
Sammi Smith's version of Kris Kristofferson's "Help Me Make It Through The Night" hit Number One on the country singles chart in 1971.
Loretta Lynn's Don't Come Home A'Drinkin' album was released in 1967.
Like Rascal Flatts say, keep on going 'til all you hear is banjo! Here's Earl Scruggs with and all star band playing one of his most famous tunes.