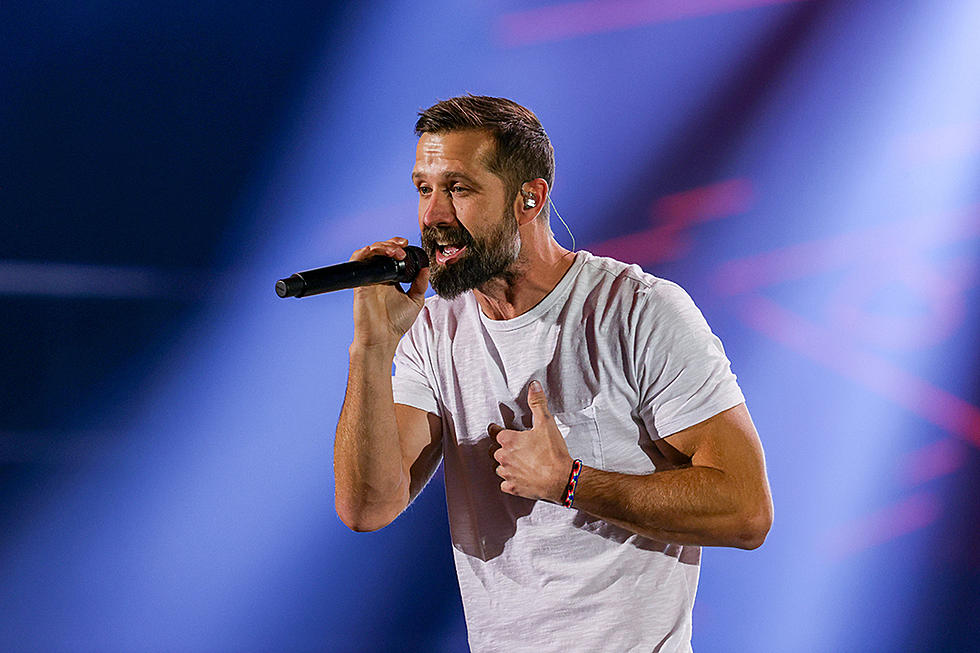 Can Walker Hayes Lead the Most Popular Country Music Videos of the Week?
Kevin Winter, Getty Images
Walker Hayes pays touching homage to the special relationship between a father and a daughter in his new video for "If Father Time Had a Daughter." Will he head up the most popular videos in country music this week? We're about to find out.
Hayes is squaring off against new videos from Tom McDonald and John Rich, Home Free, Jake Worthington and Erin Kinsey this week. Rich joins McDonald on his new "End of the World" video, while Home Free's new cover of Ray Stevens' "Mississippi Squirrel Revival" is also up for votes. Worthington is looking for support for his "Next New Thing" clip. Kinsey is looking for support for her "Always Never" video, which she debuted exclusively via Taste of Country this week.
The Top 10 has several changes this time around. RaeLynn debuts at No. 8 in her first week of consideration for her new "Broken One" video, and Josh Mirenda slots into the Top 10 at No. 9 with his clip for "Wind Up." Scotty McCreery rounds out No. 10 with his video for "It Matters to Her."
Previous videos from Home Free and John Rich drop out of consideration as their new clips come up for consideration this week.
Which artist and video have your vote this week? If you want to see your favorite artists in the top slots, you've got to vote and keep on voting!
Good luck!
Due to an update, the voting poll looks different than it used to. When you vote now, you need to scroll up afterward to see the captcha. Once you verify yourself, your vote will be counted as usual. 
Note: Fans can vote for one video, once every hour until the poll closes next Saturday at 12PM ET. The weekly Top 10 will be revealed immediately after the poll closes. Videos are retired after six months, when fans lose interest or when an artist releases a new video for a current single.
10

"It Matters to Her"

Scotty McCreery

7

"Love Walks Through the Rain"

Trace Adkins with Melissa Etheridge

5

"Midnight Crisis"

Jordan Davis and Danielle Bradbery

4

"This House Ain't Big Enough"

Joey Green

2

"Jolene"

Olovia Newton-John and Dolly Parton

1

"Road Sweet Road"

Home Free