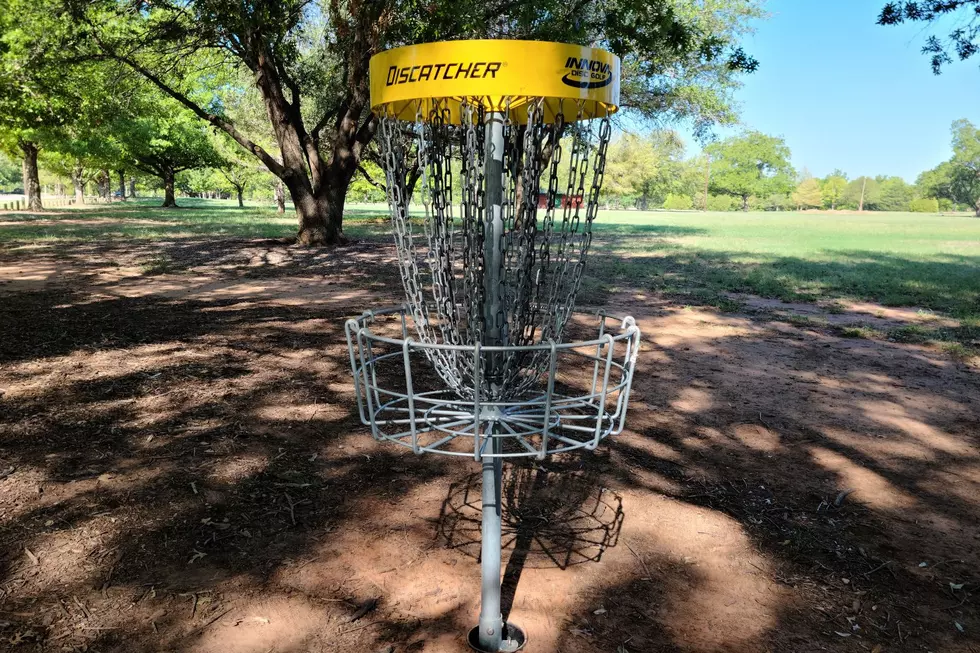 Area Disc Golfers Sound Off on Recent Changes to Wichita Falls Courses
Johnny Thrash
2022 has been the year of transformation for Wichita Falls disc golf.
I played my first ever round of disc golf at Lucy Park back in 2006. So, yeah, the course is near and dear to my heart.
I would gather there with friends to play every so often, but I never played on a regular enough basis to advance beyond the beginner level. But here lately I try to make it out for a round at least a few times every month.
While playing a round at Lake Wichita Park back in March (the first I had played in a while), I noticed trees had been removed and there were numbers spray painted on the ground near the tee boxes. My curiosity got the best of me, so I started doing some searching online and discovered the Facebook group Wichita Falls Area Disc Golf.
Members of the group would post updates about the work being done out there, but I still wasn't sure exactly what was going on. And then May rolled around and it all became clear.
Lake Wichita Park DGC had been completely redesigned.
As soon as I heard that, I went out for a round and found that they had made the hardest course in Wichita Falls even harder. I figured I would go back to playing at Lucy for a while in an attempt to get my chops up before I went back to play at Lake Wichita.
Shortly after, some friends of mine who are avid disc golfers turned me on to a new course that had been built at Expressway Village Park. Part of the redesign of the old courses was brand new baskets at both Lake Wichita and Lucy. What they did was take the old baskets from the other courses and make a short 9-hole "pitch and putt" course – perfect for beginners.
But the City of Wichita Falls and the WFDGA weren't done yet.
Just this week, they announced Lucy had been set up in a "Combo" layout for the upcoming Midwestern State University Open GDG on Saturday, September 24. I gave it a shot on Tuesday and figured I'd better stick with Expressway for the time being as the baskets will be moved back to the normal course within 1-2 weeks of the tournament.
Seeing as I suck at disc golf, I decided to reach out to the more experienced disc golfers in the Wichita Falls Area Disc Golf group regarding the recent changes and found the majority of those who commented were strongly in favor of them.
I also found out that there are even more changes on the way, thanks to WFDGA President Darin Young.
It's an exciting time to be a disc golfer here in the area. If you've ever thought about picking it up, hit up Back of the Box Disc Golf Shoppe, get a good disc for beginners and head out to Expressway and give the easiest course in town a try. You just might find yourself hooked.
Recent Changes to Wichita Falls Disc Golf Courses
It's a great time to be a disc golfer in Wichita Falls. The City of Wichita Falls is working with the WFDGA to make positive changes to existing courses while expanding with new courses as well. Take a look at a few of the changes they've made.
2022's Top 10 Bars in Wichita Falls According to Yelp
If bellying up to the bar is your thing, here's the list of places you need to hit up in 2022.
Five Great Locations for Buc-ee's in Wichita Falls
We here at the radio station are all in favor of Buc-ee's coming to Wichita Falls. Here are five great locations for one.