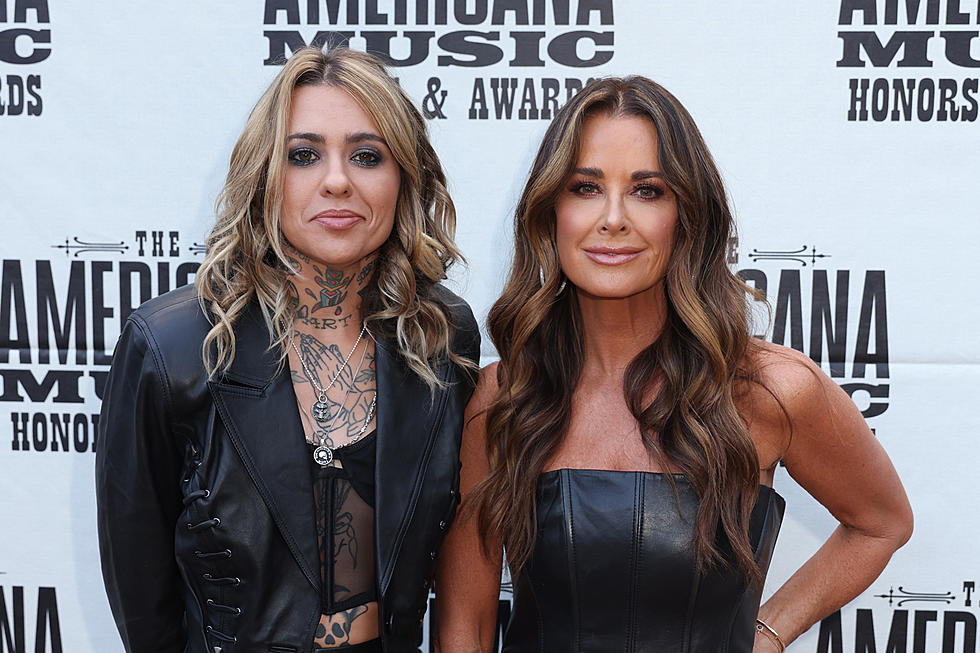 Will Morgan Wade Top the Hottest Country Videos of the Week?
Leah Puttkammer, Getty Images
Morgan Wade invited Real Housewives star and close friend Kyle Richards to star in her new video for "Fall in Love With Me," and the results have been getting a lot of attention. Will the clip top Taste of Country's countdown of the week's most popular country music videos?
Wade and Richards play up online rumors that have placed them in a supposed romance amid reports that Richards recently separated from her husband. They play the new video for sexy laughs, but will Taste of Country readers respond?
Megan Moroney, Buddy Jewell, Jordan Davis and Cole Swindell also have new clips out looking for votes, and this week's countdown sees Luke Bryan's new video for "But I Got a Beer in My Hand" enter the Top 10 at No. 9, while Shenandoah's video for "Revival" falls out of the Top 10 for the first time in many weeks. Tyler Childers also jumps into the Top 10 at No. 6 this week.
Which artist and video have your vote this week? If you want to see your favorite artists in the top slots, you've got to vote and keep on voting!
Good luck!
Due to an update, the voting poll looks different than it used to. When you vote now, you need to scroll up afterward to see the captcha. Once you verify yourself, your vote will be counted as usual. 
Note: Fans can vote for one video, once every hour until the poll closes next Saturday at 12PM ET. The weekly Top 10 will be revealed immediately after the poll closes. Videos are retired after six months, when fans lose interest or when an artist releases a new video for a current single.
10

"It Matters to Her"

Scotty McCreery

9

"But I Got a Beer in My Hand"

Luke Bryan

7

"Girl in the Mirror"

Megan Moroney

6

"In Your Love"

Tyler Childers

5

"This House Ain't Big Enough"

Joey Green

4

"Too Late for Sorry"

HuneyFire

3

"If You Were Mine"

Miranda Lambert and Leon Bridges

2

"Jolene"

Olovia Newton-John and Dolly Parton

1

"Mississippi Squirrel Revival"

Home Free