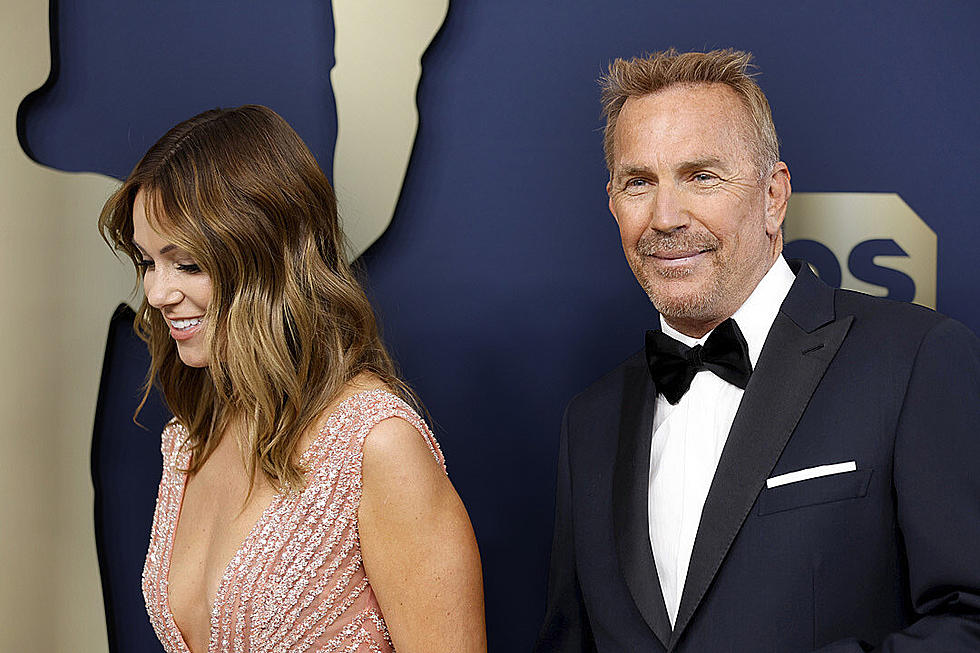 Judge: Kevin Costner's Wife Can't Remove Property From Lavish Estate as She Moves Amid Divorce
Getty Images
A California judge has mandated that Kevin Costner's estranged wife cannot remove any property from the former couple's marital home amid a very bitter and contentious divorce.
Costner's estranged wife, Christine Baumgartner, moved out of the $145 million marital residence she shared with Costner on July 28, per a court order. TMZ shared photos of multiple vehicles, including a U-Haul moving truck, leaving the residence that morning.
A source tells People that Baumgartner relocated to "a smaller house on the property that's been used as a staff quarter."
According to court documents Fox News obtained, Judge Thomas Anderle handed down a ruling in Costner's favor prior to his wife's moving, writing, "Christine shall be permitted to remove her toiletries, clothing, hand bags and jewelry from Kevin's Beach Club Road residence."
"Christine is prohibited from removing any other items from the property, including, but not limited to furniture, furnishings, appliances and artwork from the Beach Club Road residences and from any storage unit maintained by the parties, whether jointly or individually absent a written agreement executed or by the parties or further court order," the ruling adds.
Baumgartner filed for divorce from Costner on May 1. Costner filed court documents in mid-June accusing his estranged wife of failing to vacate their home — which Costner owned prior to their marriage — within a month, which he claimed was a violation of the terms of a premarital agreement the couple put in place when they wed in 2004. Baumgartner filed a response claiming that Costner had limited standing to demand she leave, as the house is the only home their three children have ever known.
Costner and Baumgartner also received a court decision regarding child support payments in July. A judge ordered Costner to pay Baumgartner $129,000 per month, shooting down the middle of the vastly different amounts each party had originally named. Baumgartner initially requested $248,000 per month, but Costner argued that sum was inflated, and included personal and cosmetic expenses, offering to pay $52,000 per month instead.
Costner's divorce proceedings come at the same time as his departure from Yellowstone. In early July, the Oscar-winning actor and director revealed that he was no longer under contract to the show, and his starring character, patriarch John Dutton, will reportedly die during the second half of Season 5.
PICTURES: See Inside Kevin Costner's Spectacular Colorado Ranch
Yellowstone star Kevin Costner lives the ranch life when he's off the set of the hit show, too. The Oscar-winning actor owns a 160-acre ranch in Aspen, Colo., that's a spectacular getaway, complete with a main residence, a lake house and a river house.
The luxury retreat also features a baseball field, a sledding hill, an ice rink, multiple hot tubs and views of the Continental Divide. The ranch property comfortably sleeps 27 people, and it's currently available to rent for 36,000 a night.
22 'Yellowstone' Facts You Probably Didn't Know
How big of a fan of
Yellowstone
are you? These 22 facts about the Paramount Network show are sure to stump even the most dedicated viewers. They're almost all about the cast members and their real-life passions and roles. John's kids? Beth's accent? Rainwater's guitar playing? Tate's spoilers? It's all part of this list of 22 Facts You Probably Didn't Know About Yellowstone.