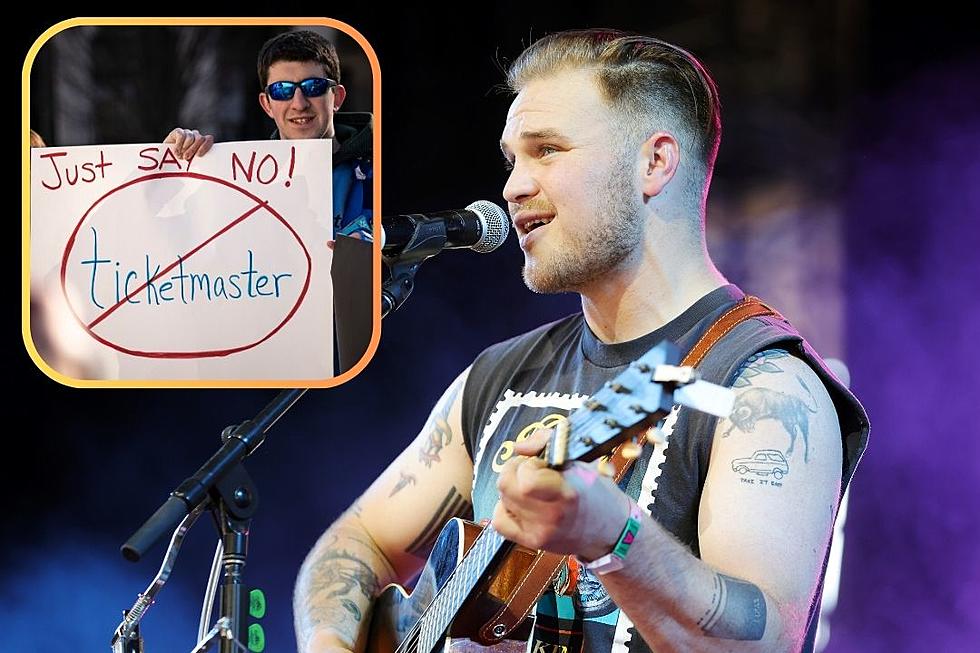 Zach Bryan Returns to Ticketmaster After Boycotting the Site
Drew Angerer/Rich Fury, Getty Images
Zach Bryan will partner up with Ticketmaster to sell tickets for his upcoming Quittin' Time Tour. Despite boycotting the ticketing service last year, the budding singer says he can't change the system on his own.
"Everyone complained about AXS last year. Using all ticketing sites this year," Bryan explains on social media. "All my homies still do hate Ticketmaster, but hard to realize one guy can't change the whole system."
"It is intentionally broken and I'll continue to feel absolutely horrible about the cost of tickets in an unfair market," he stresses.
Fed up with overprices tickets being sold through Ticketmaster — even to his own shows — the "I Remember Everything" singer attempted to sell tickets for his Burn, Burn, Burn Tour exclusively through a competing service, AXS.
"I have met kids at my shows who have paid upwards of four-hundred bucks to be there and I'm done with it," Bryan posted on social media last December.
"I'm so tired of people saying things can't be done about this massive issue while huge monopolies sit there stealing money from working class people," he added.
To take things a step further, Bryan also made his position known by titling his live album at the time All My Homies Hate Ticketmaster.
The issues with the ticketing site came to a head last fall, when Taylor Swift fans experienced extremely long waits to get their hands on tickets to her Eras Tour, only to be forcibly logged out of Ticketmaster empty-handed. Meanwhile, resale sites were posting tickets at prices as high as $28,000.
An investigation into the site was launched. The Department of Justice also questioned Ticketmaster's merger with Live Nation, which possibly caused a market monopoly.
Bryan's Quittin' Time Tour is scheduled to begin on March 6 in Chicago, with several stadium dates included. Jason Isbell, Sheryll Crow and Turnpike Troubadours have been confirmed as openers.
Tickets will be sold to the general public starting Friday (Sept. 8).
10 Artists We Totally Underestimated
Oliver Anthony
is country music's newest underdog but he's just next in line on a list of hitmakers that fans, the media and the music industry scoffed at.
This list of 10 artists we underestimated includes at least five legitimate superstars with dozens of No. 1 hits, two
American Idol
finalists and country music's first real viral sensation. Each has proven him or herself worthy in ways nobody saw coming.