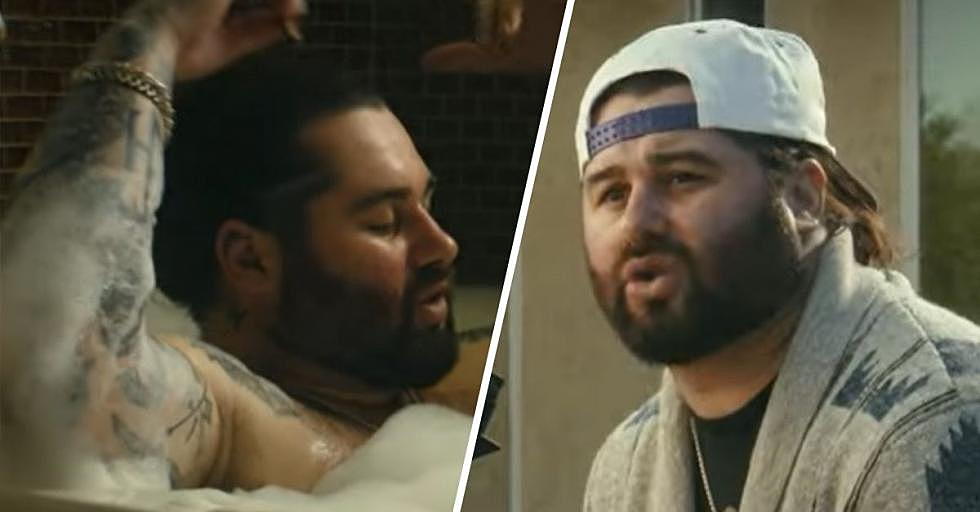 WATCH HERE: The Brand New Koe Wetzel 'April Showers' Music Video
YouTube
This song has obviously struck a chord with fans, proof? Look no further than Twitter, as since the very first night Koe Wetzel was back out on the road in '22, folks have been posting, tweeting and retweeting the hell outta the live videos of it.
And the song itself has come along way in just a few weeks. Originally introduced as "Uhhh I Once Had Sex with an Armadillo, But Then Thought Twice About it Because Armadillos Carry Leprosy and I Don't Want Leprosy," to its final form in tonight's premiere, "April Showers."
This is it, everything that Koe fans have been waiting for.
Over the past week Koe has shared backstage clips of himself drinking a shower beer, and flipping off a mirror while the brand new song played.
And just in case you missed our big announcement back on Koe Wetzel Day, Radio Texas, LIVE! and 101.5 KNUE, the same people who bring you Red Dirt BBQ & Music Festival, and brought you the inaugural Koe Wetzel's Incredible Music Festival, are proud to bring you the first-ever DOWNTOWN Rose City Music Festival starring Koe Wetzel, on the Square in Tyler, TX.
That's the right we're bringing the East Texas native back home. Tickets haven't gone on sale yet, hell we haven't even announced the full lineup, but man are we stoked. I can pretty much guarantee that whoever you're thinking is coming with Koe, you are incorrect.
The First Facebook Profile Picture of 37 Texas & Red Dirt Acts
Have you ever wondered what your favorite bands and artists looked like when Facebook began it's world take-over around '08-'09? So did we.
How about a fun trip through time? Here are the first (or at least oldest) profile pictures from Turnpike Troubadours, Koe Wetzel, Whiskey Myers, Randy Rogers Band, Cody Johnson, Aaron Watson, Wade Bowen, and a few more of your favorite artists and bands