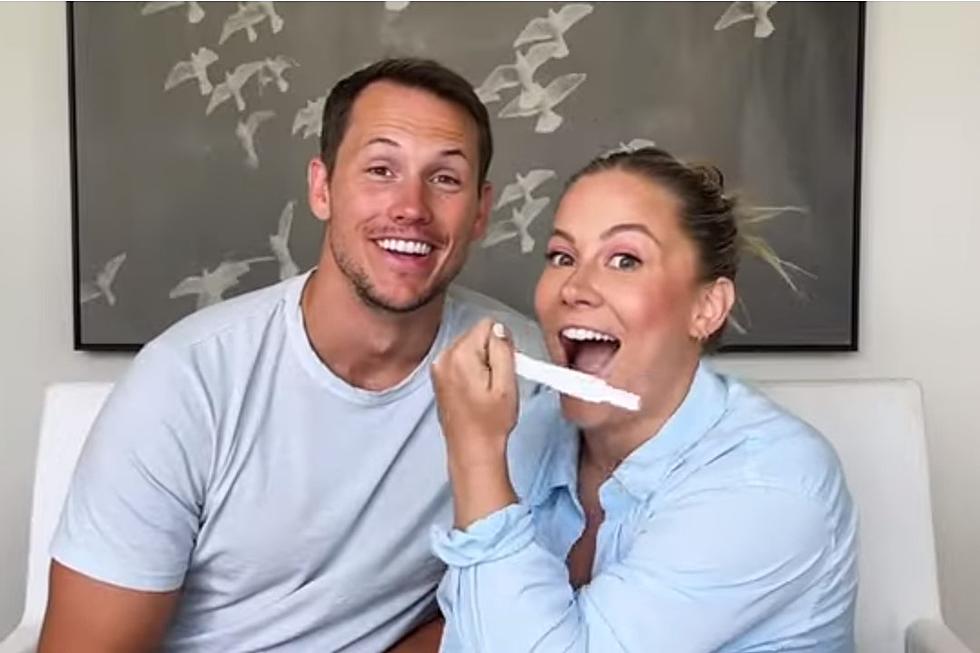 Shawn Johnson + Husband Expecting Baby No. 3: 'Coming This Winter'
YouTube
Olympic gymnast Shawn Johnson and her husband Andrew East are about to be outnumbered in their household. The couple revealed on their Couple Things podcast that they are expecting their third child this winter.
After keeping things under wraps a for a few months, the pair decided to surprise their listeners in an episode titled "We're Having a Third Baby," published July 12.
The East Family also shared their pregnancy journey in a YouTube video.
"I'm the most excited I've been," East says, with his wife looking at him with a curious gaze. "The baby thing is fun. Kids are great. Who knew?"
Despite two quick pregnancies with their other children, Drew Hazel, 3, and Jett James, 2, the couple revealed this time around it was more difficult to get pregnant. They started trying for another baby in July 2022. It was a bit of a rollercoaster, with negative tests and even a positive test that turned into a loss.
After 7 months of trying, Johnson was sure she was carrying a child. She told her husband in February 2023 that she felt it in her soul. It would be another two months before she got a positive result, in April 2023. The delay however, could be described as a blessing in disguise.
"And there could be a really fun coincidence where the baby is born on my dad's birthday which would be really special since we just lost him a couple months ago," East shares.
East also asked his wife if she planned on doing anything differently this time around, now that she's a seasoned pregnant woman.
"I think I'll just be more chill this time," she responds, before East chortles.
Johnson says this could be their last pregnancy, which is leaving her feeling a little somber this time around. East, on the other hand, isn't so sure this will be their last.
Oh, Baby! All of These Country Stars Have Had Babies in 2023
Say cheese! Meet the adorable babies welcomed into the country music family in 2023.