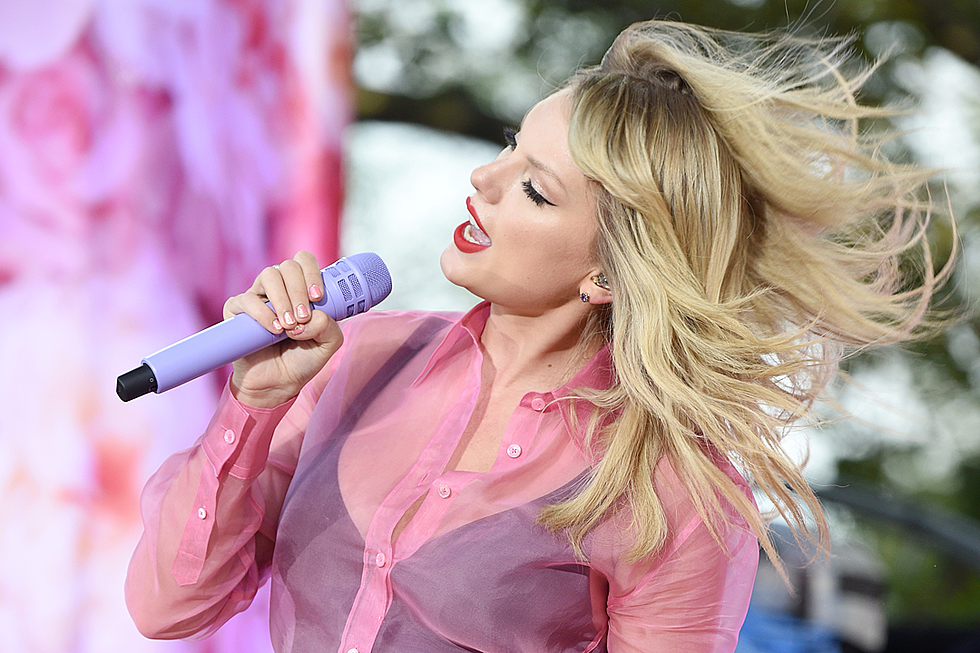 Taylor Swift on 'Good Morning America': 'Artists Deserve to Own Their Work'
Kevin Mazur, Getty Images
Taylor Swift performed a concert in New York City's Central Park for Good Morning America on Thursday (Aug. 22) — a day before the release of her new album, Lover — but also opened up to host Robin Roberts about her plans to re-record her first six albums to regain control of her masters.
Swift seemed excited and positive about the release of a new album — the "first one that I will own of my work," she said, to shrieks and cheers from the live audience.
The once-country, now-pop star further confirmed that she'll be re-cutting albums 1-6, all of which she released while on Big Machine Records. That will include her true country albums, like her 2006 self-titled, as well as Speak Now and Fearless.
"Yeah, that's true and that's something I'm very excited about doing," Swift says of re-working this music — something she'll presumably talk about in depth in an appearance on CBS Sunday Morning on Aug. 25. "My contract says that starting November 2020, so next year, I can record the albums 1-5 all over again," she reveals. This excludes Swift's most recent album, Reputation, from being re-recorded next year.
"I think artists deserve to own their work — I just feel very passionately about that," she adds.
Swift also revealed that she'll be opening the 2019 VMAs, though she wasn't sure if she was supposed to share the news just yet. Fans camped outside of Good Morning America overnight in hopes of getting up close during the singer's performance, and Swift is said to have sent them pizzas, water bottles and guitar picks to say thanks.
While on GMA, she performed "Shake It Off," "You Need to Calm Down" and "Me!" — the latter two of which come from her new album, out Friday. Other celebrities came to take in the show as fans, including actress and comedian Tiffany Hadish, The Bachelorette's Hannah Brown and Broadway star Todrick Hall.
Swift's seventh studio album, Lover, debuts on Aug. 23. It's her first on Republic Records. A deluxe version will include pages from Swift's diaries from over the years.
Watch Taylor Swift Perform on GMA: 
See Inside Taylor Swift's Beverly Hills Estate