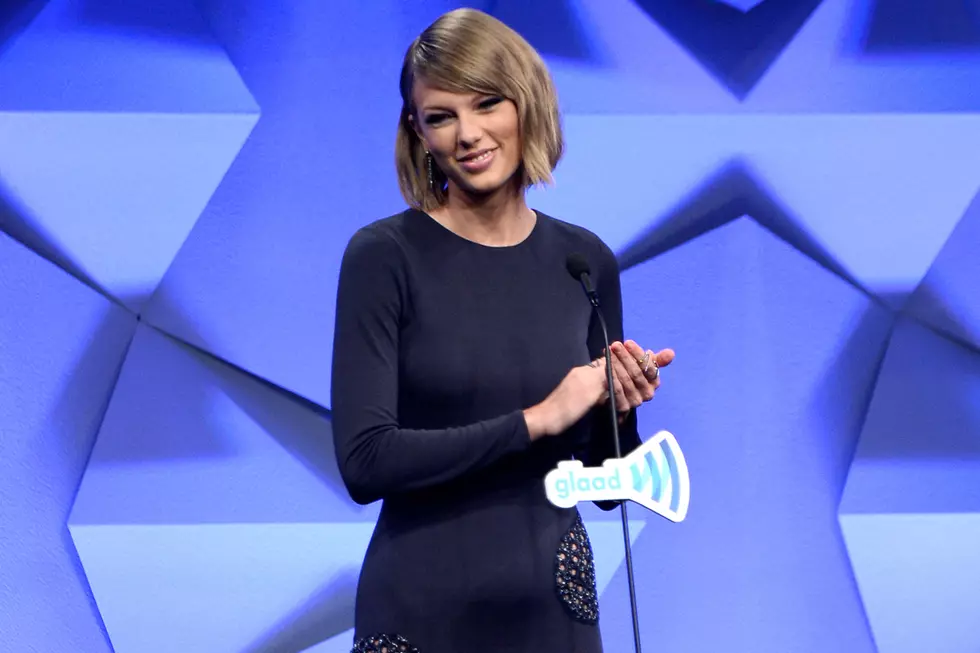 Taylor Swift Gives the Best Medicine, Sends Flowers to Hospitalized Fan
Frazer Harrison, Getty Images
Once again, Taylor Swift has proven just how much she loves her fans by sending a hospitalized Swiftie a handwritten letter and floral arrangement.
Swift fan Lindsay Sizemore was in a serious car crash on March 31. She admits on Twitter that she was not wearing a seatbelt, and her airbag didn't deploy, so Sizemore ended up with a broken back, neck, leg, finger and 11 broken ribs.
After complications from her initial surgery resulted in a collapsed lung, the only thing that could make Sizemore feel better — at least mentally — was an act of kindness from her favorite pop superstar.
How Taylor Swift's "Better Man" Got to Little Big Town
"I never in a million years expected to receive flowers from her," Sizemore tells E! News. "I don't know how she even knew of me or me being in a neck brace or a bad car accident. She's like a magical fairy godmother."
"She has helped me so much through the past 11 years with her music. She's helped me through heartbreaks, when my world had fallen apart and she's also made good days better with her music," the fan adds.
On Twitter, Sizemore shared a video of her opening the penned note from Swift and receiving the flowers, in which she says she's "ugly crying":
The note from Swift reads as follows:
"Hi buddy, I'm so sorry to hear about the accident. My heart aches knowing that such a wonderful person is having to go through this. I hope these flowers brighten your day. You're gonna rock that neck brace and soon we'll all be bopping at shows together again. Give hugs to your family for me. I'm so happy you're okay. Love, Taylor."
Sizemore's family and friends have started a GoFundMe for her to cover medical expenses.
15 Country Stars Who Have Gone Above and Beyond for Charity: