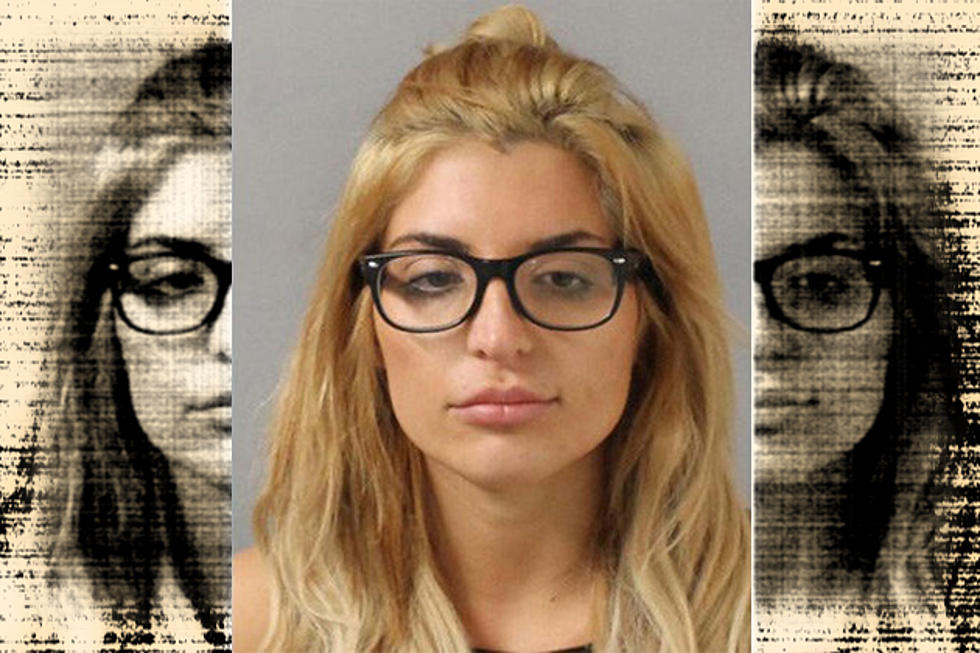 Texas Singer Arrested in Nashville for Shooting Homeless Man
Nashville Police
Conflicting reports are leading to questions about what really happened when a singer from Texas shot a homeless man in Nashville after an early morning confrontation.
26-year-old Katie Quackenbush was arrested and charged with attempted murder after shooting 54-year-old Gerald Melton in the stomach last month in Nashville. Quackenbush and Milton got into an argument at 3am after Melton was awoken by Quackenbush's Porsche SUV. Quackenbush's father Jesse, a Texas lawyer, told Buzzfeed News that his daughter acted in self-defense after Melton called Quackenbush a racial slur (as Quackenbush looks Middle Eastern) and threatened to kill her and her passenger for disturbing his sleep,
He threatened to rip out their hearts and rip out their throats. He called [Katie] a sand n***** whore over and over again.
Quackenbush's father maintains that his daughter warned Melton that she had a gun, but Melton persisted and came at the girls, resulting in Quackenbush firing two warning shots. Her father said that she had no idea she struck Melton with both shots, which is why she and her friend left the area to have breakfast. He also claims that a business owner in the area had purchased guns for his entire staff to protect themselves from Melton, and that Melton had been reported to police multiple times in the past, but the police failed to respond.
However, Nashville Metro Police deny that any such reports have been made against Melton, and report a different version of the events. According to a press release, Melton was woken up due to the exhaust and loud music coming from the SUV. When Melton confronted the women, an argument started between he and Quackenbush. The release states that Melton didn't prevent Quackenbush from leaving the area and he was heading back towards the area he was sleeping in when she grabbed her gun from her vehicle and approached Melton. The two argued more, Quackenbush fired her gun twice, and then fled the area. Quackebush's father disputes the police's official version of the events, citing his daughter's and her passenger's account of the events, but officials say they thoroughly investigated the matter before arresting Quackenbush.
Milton was taken to a local hospital in critical condition and Quackenbush was ultimately arrested for attempted murder and released on a $25,000 bond. Quackenbush has been arrested twice before, both on assault charges.
MORE: Texoma's Most Wanted Fugitives of the Week