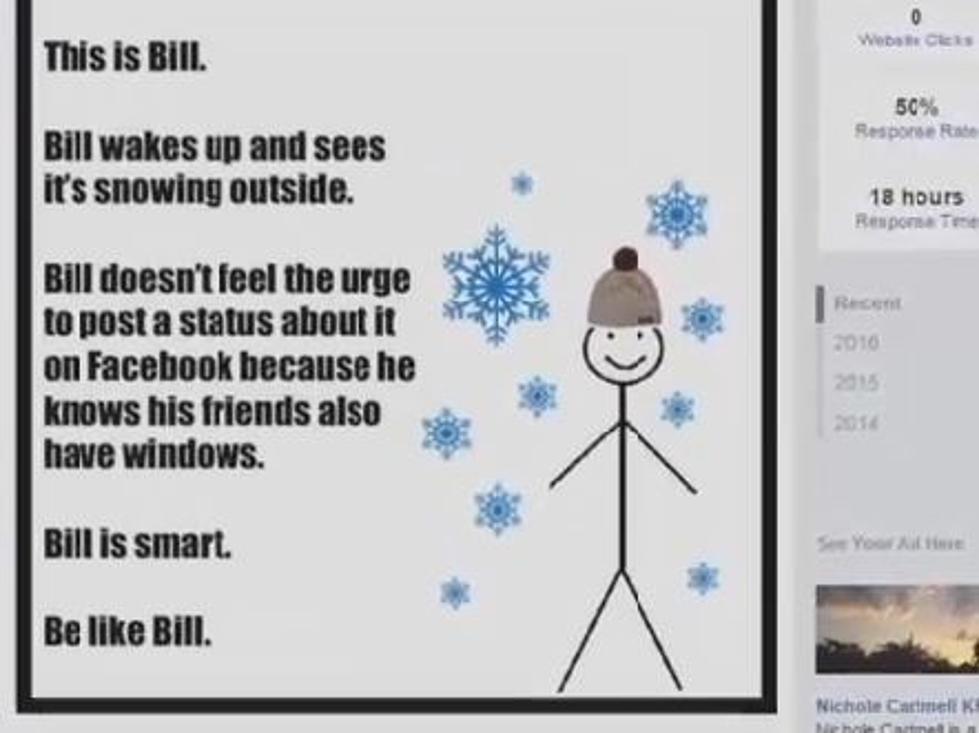 That New Facebook Meme Could Be Stealing Your Info [VIDEO]
Drew Bartlett
You've seen that new meme that's been shared all over Facebook. You know which one. That one that says 'Be Like Bill' (Or almost any other name). You may have even shared it yourself. What you may not have realized is that sharing that meme could get you more than a lot of likes and comments. You could have put your privacy and security at risk.
According to KFVS12, the terms of service for the company that made those memes originally said that by using their service 'You will allow us to use, edit your content with our service permanently, no limit and no recover.' They have since changed their wordings, but it's just one example of how clicking a link and sharing on Facebook could be giving up more than you think.
Many third party sites have disclaimers like this that you may just skim over and click ok without realizing what you are allowing. Some of these sites could contain viruses, use your private information, or install other things that could damage your computer. Some could even try to steal your credit card information.
The video above shows you how to check what third party sites currently have access to your information and how you can remove them.