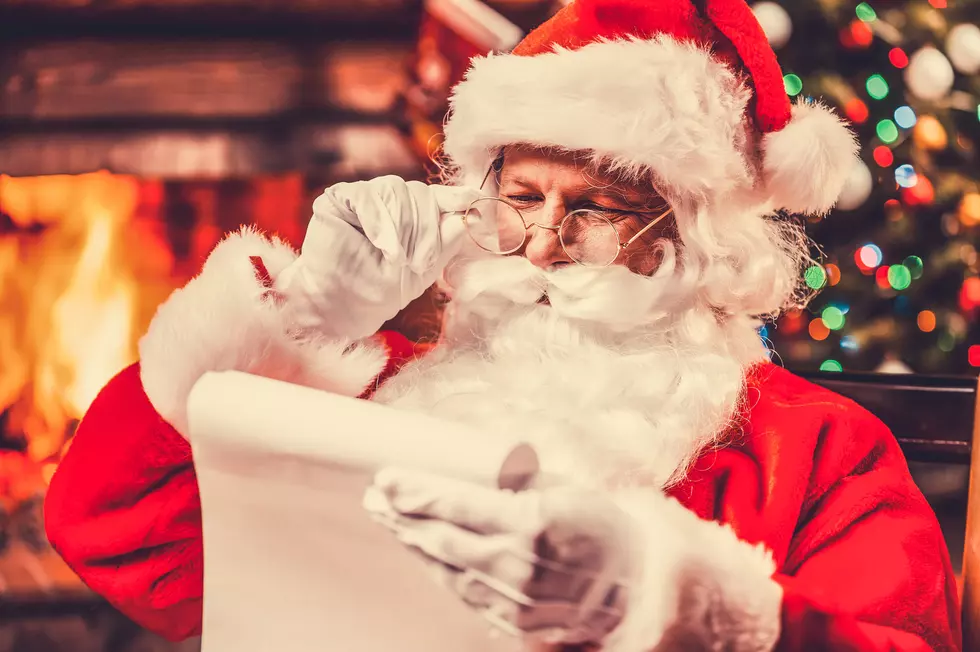 Three Fourths Of Us Think We're On Santa's 'Nice' List
g-stockstudio / ThinkStock
Well, here we are, just days before Christmas of 2020. Are you on Santa's naughty or nice list? According to a recent survey by YouGov most of us expect to be on the nice list. Those proudly declaring themselves to be on the naughty list are probably no surprise to anyone around them.
The survey involved more than 30,000 Americans age 18 and up and the results were pretty similar across the demographics.
When you look at the results for all adults 75% of us expected to be on the nice list, 12% knew they'd been misbehaving, and 14% weren't sure. I suppose they're still holding to the delusional hope that Santa was looking the other direction that day.
Region by region the Northeast has a slightly higher percentage of naughty listers. 13% versus 12% in the South and 11% in the Midwest and West.
Things get a little bit more divided when you break the results down by gender. Only 9% of women think they're on the naughty list, 79% claim to be nice, and 12% weren't sure. Meanwhile, 15% of the men expect to get coal for Christmas, the nice list is down to just 70%, and 15% aren't sure if they got away with their shenanigans or not.
Political affiliation didn't seem to make a great deal of difference, but age did.
A full 18% of those aged 18 - 24 expect to be on the naughty list this year. That percentage drops off to only 7% for those 55 and older. It's unclear whether they learned their lessons from Christmases past or were just too tired to get into any trouble.
Whichever list we think we're on we'll find out Christmas morning when we open those bright, shiny packages under the tree.
CHECK THEM OUT: 100 years of Christmas toys, gifts and fads