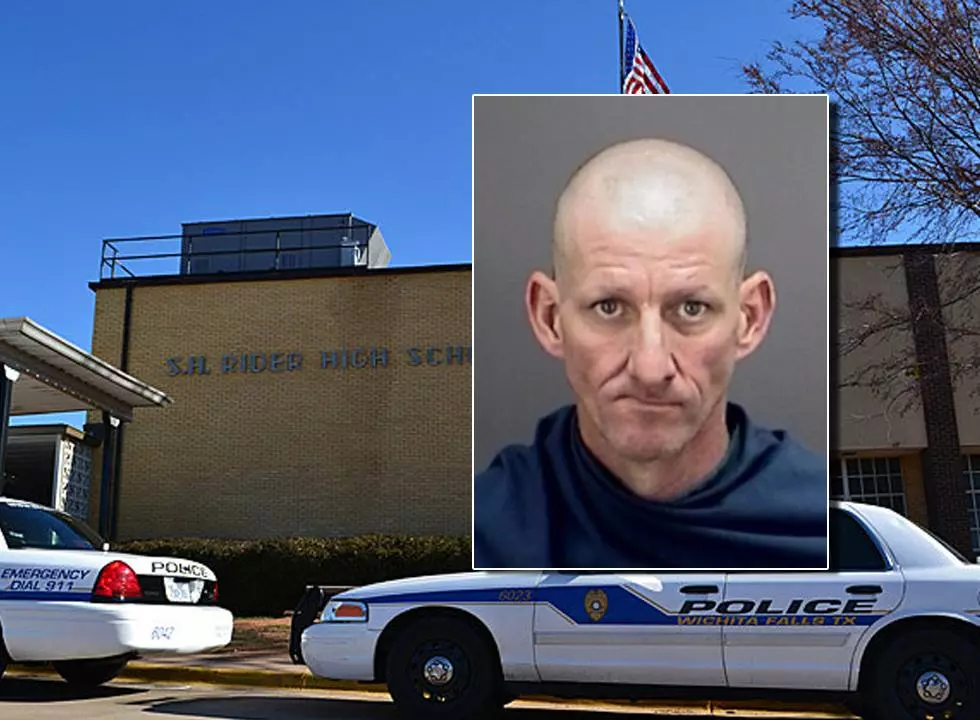 Wichita Falls Man Arrested For Burglary of Rider High School
Randy Konovsky / File Photo
Wichita Falls police have been looking for this guy for a couple of weeks now for questioning, and finally found him yesterday.
Police were dispatched yesterday morning to a house in the 3000 block of Speedway for a suspicious person. The suspicious person was allegedly hanging out on someone's back porch. Police later found this guy in the neighborhood matching the description from the suspicious person call.
That guy was 44-year-old Randy Konovsky. A records check showed Randy had an outstanding warrant out for his arrest. It was in connection to a burglary at Rider high school back in December. It was on the fifteenth of that month that the suspect allegedly walked into the school and walked into classrooms/offices. The suspect caused damages to cabinets and doors while on the premises.
Konovsky was arrested on the warrant and transported to the Wichita County jail without incident.
BONUS: Texoma's Most Wanted Fugitives