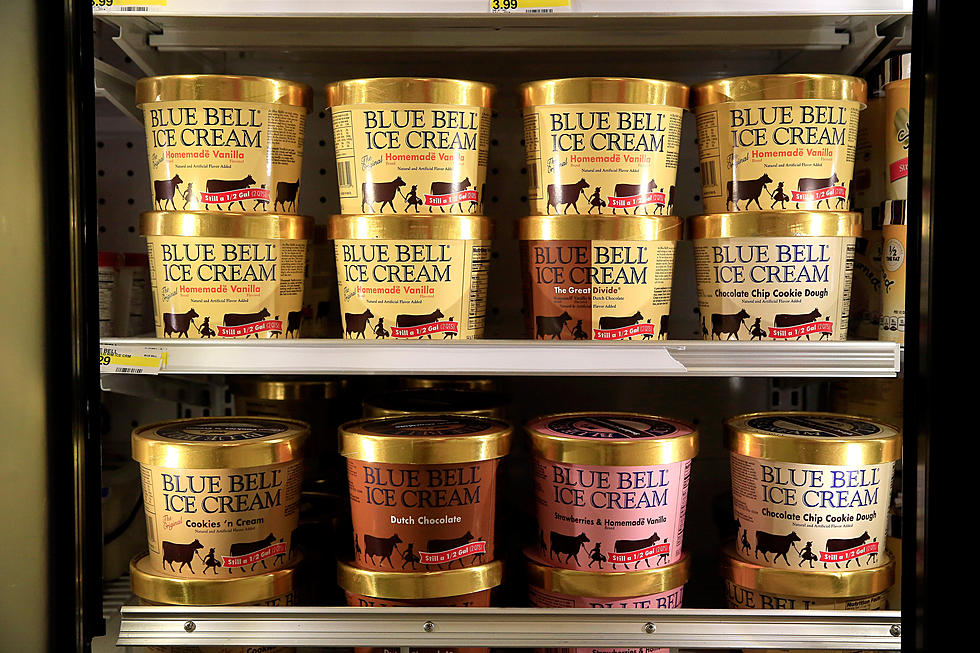 Blue Bell Bringing Back Old Flavor and Texans Can't Even Get It
Getty Images
How dare you Blue Bell! We support you no matter what and you betray us like this.
Blue Bell brought back one of their old flavors this week, 'Mardi Gras King Cake'. King Cake is a dessert that is made to celebrate Mardi Gras and Blue Bell had to attempt to turn it into ice cream form. It is cinnamon ice cream with pastry pieces, candy sprinkles, and a cream cheese swirl.
In the video below, with that green in there, it definitely has a Mardi Gras look to it. Here is what sucks about this Blue Bell flavor. You better hop in your car and cross the border into Louisiana. That's right, Blue Bell, a Texas company, is blocking us out of this flavor. Guess we're not worthy.
Granted, nobody does Mardi Gras like Louisiana. We still love Mardi Gras in Texas and would love to try this out Blue Bell.
BONUS: Taste Test of Blue Bell Cookie Two Step