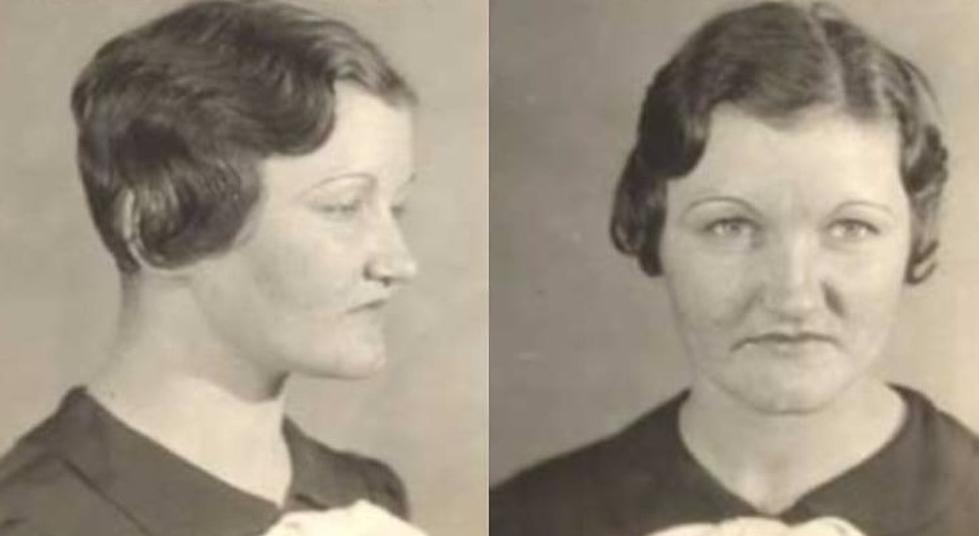 The Wichita Falls Woman Who Allegedly Helped Bonnie and Clyde
Texas Hideouts
Let's go back to the early 1930's when a duo named Bonnie and Clyde were creating national headlines.
Bonnie and Clyde Crime Spree
In case you don't know your crime history. From 1932 to 1934 Bonnie Parker and Clyde Barrow went on a crime spree through the middle of the United States of America. They mostly got attention for the bank robberies. However, the pair also robbed small grocery stores and even funeral homes. Throughout the years, they would add more to their crew that would be known as 'The Barrow Gang'.
Raymond Hamilton
One member of that gang was a man named Raymond Hamilton. Throughout the years, Bonnie and Clyde's gang killed twelve people (that we know of). The first police officer killed by the gang (which would have nine in total) was allegedly by Clyde Barrow and Raymond Hamilton. Looks like Raymond Hamilton would have a connection to a woman right here in Wichita Falls.
Wichita Falls Woman Mary O'Dare
Mary O'Dare was married to a tailor here in Wichita Falls named Barney A. Pitts, according to that article above. According to many stories throughout the years, Mary and Raymond Hamilton had a relationship together. Looks like many members of the Barrow Gang hated Mary. Which would end up causing a fight between the gang. Apparently Raymond would give Mary a bunch of the money from the robberies, which rubbed the rest of the gang the wrong way since she didn't do any 'work'.
The End of Bonnie and Clyde in Louisiana
Bonnie and Clyde would be killed in a famous ambush in their car with law enforcement in Louisiana. Their vehicle had 112 bullet holes in it. One police officer said they were not taking any chances in letting these two get away. They used automatic rifles, shotguns, and pistols on the vehicle. The official report by parish coroner J. L. Wade listed 17 entrance wounds on Clyde Barrow's body and 26 on that of Bonnie Parker.
Raymond Keeps Robbing, Stealing and Killing
After leaving the Barrow Gang before this ambush happened. Raymond Hamilton continued a crime spree that would eventually earn him a date with an electric chair in 1935. He's convicted of murder with malice in Texas and was put to death before his 21st birthday.
Mary O'Dare Arrested in Wichita Falls
Wichita Falls' Mary O'Dare was not innocent of any crimes. It looks like after a FBI investigation into Bonnie and Clyde's crime spree, Mary O'Dare spent one year and a day in federal prison for harboring known fugitives. A press photo from back in the day described the crimes she was accused of.
Mary O'Dare, accustomed to wearing pretty clothes and furs supplied by her bank bandit sweetheart Raymond Hamilton, doesn't seem dejected because she is in a Wichita Falls Jail facing Federal charges of harboring the late Clyde Barrow and Bonnie Parker. She is accused of having given them a hideout at the time they were being tailed over Texas by Federal and State officers just prior to the time they were slain in Louisiana. It was said that Miss O'Dare boasted that she was soon to wed the "Texas terror" at the time he was in death cell of a Texas Penitentiary facing execution for the killing of a guard. When friends asked her how she expected to do it. She shook her head.
Bonnie and Clyde Hideout
The only place I can find where Bonnie and Clyde stayed in Wichita Falls would be the old Neon Spur building off of Burnett Street. Apparently back in the day, the building was allegedly a brothel. Apparently Bonnie and Clyde would use that side staircase to hideout from law enforcement, at least according to the hideouts page which tracked all of their hiding spots throughout the years. According to a telegram, it looks like Mary was arrested August 3,1934 which would have been a few months after Bonnie and Clyde's death.
Another Wichita Falls Hideout for Bonnie and Clyde?
The only other place I can find where Bonnie and Clyde may have stayed was from a statement from a Beulah Praytor to the FBI. She claims that Mary's father Joe Chambless had a room at her place he was renting out.
I am not acquainted with Clyde Barrow or Bonnie Parker. Raymond Hamilton, Clyde Barrow or Bonnie Parker have never been to my house, at Wichita Falls, Texas and I never heard Joe Chambless say that they came there, during my absence.
She claims in that statement to the FBI she had a place at 411 Scott Street here in Wichita Falls. Which if Scott Street in the 1930s is current day Scott Avenue, that would be Bombshells nowadays. I have no idea where Scott Street in 1930's Wichita Falls could be.
What Happened to Mary O'Dare?
Mary would spend some more time jail in 1938 for drug trafficking for five years. After that, it looks like she moved out west to California and lived to be 95-years-old. She passed away back in 2010.
Although Bonnie and Clyde's crime spree allegedly went as far north as Minnesota, it looks like at some point in time. They spent a little bit of time right here in Wichita Falls, Texas.
This Wichita Falls Home Was Once a Recording Studio
Back in the day, Wichita Falls was home to Nesman Studio. Who had some very famous clintel come in throughout the years, including Buddy Holly. Today though, the recording studio is gone and it's just a house at 3108 York Avenue. Check it out below.
Willy Wonka Drink Tour in Downtown Wichita Falls
Whether you want a drink with alcohol or a non-alcoholic option. You can take part in this epic drink tour all December long throughout downtown Wichita Falls.