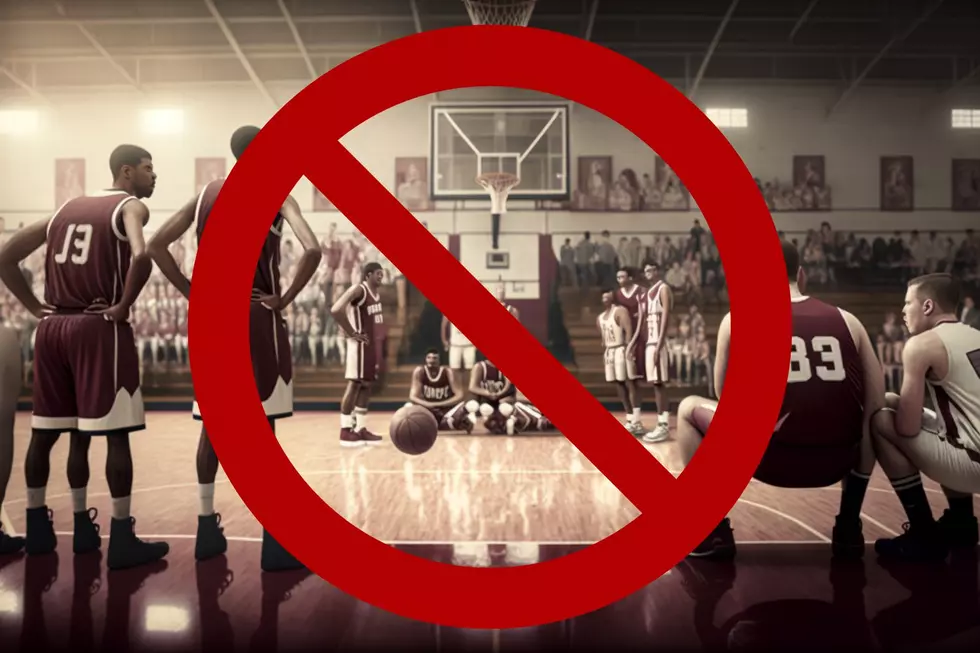 The Most Boring Game Ever Was Just Played in Weatherford, Oklahoma
Midjourney AI/Canva
I really don't know how I feel about this game. The Weatherford Eagles hosted the Anadarko Warriors last night, and they used a tactic that has fans divided.
Weatherford entered the game 18-1 and ranked as one of the top teams in the state. Anadarko, the visiting team, entered 2-3.
No Shot Clock
So, Oklahoma, along with 39 other states, does not require a shot clock for high school basketball games. I had no Idea. So, Anadarko's coaching staff came up with an...idea.
They can't whoop us if they never have the ball
The visiting Warriors made waves with their unconventional stall offense, coming close to securing an upset win on the road before falling 4-2.
Social media was buzzing as Anadarko reportedly waited until the fourth quarter to score, holding onto the ball until the very end. Despite their best efforts, they missed a final 3-pointer that could have secured the game. Meanwhile, Weatherford continued their winning streak, improving to 19-1 on the season with a halftime lead of 2-0.
Earlier this year, the Oklahoma Secondary School Activities Association, or OSSAA faced a heated debate over a proposal to bring a shot clock to the state. In the end, the board of directors narrowly voted against the proposal.
I dunno, man
I just don't know how I feel about this. Is winning everything?  On the one hand, it is kind of funny, and If I was on the Anadarko team as the smart alec kid that I was, I probably would have loved it.  But as an adult, it just makes me think you're teaching these kids to "win at all costs," even if the avenue you choose isn't honorable.  It's why I can't get behind Lebron James being the GOAT.  Have you ever seen a compilation of him flopping?  As in, pretending to get fouled way worse than he did? Michael Jordan would have NEVER done that.
People are divided
Twitter had a lot to say, of course.  Some thought the coach should be commended for a clever game plan, while others want him fired.
Which side do you fall on? Is this genius or pathetic?
Most Valuable Franchises in American Sports
Five of the ten most valuable franchises in American sports come from the NFL.
Gigantic Mansion with Indoor Basketball Court in Kingwood, Texas
This $5.5 million dollar mansion comes with every amenity you could ever want inside of a home.