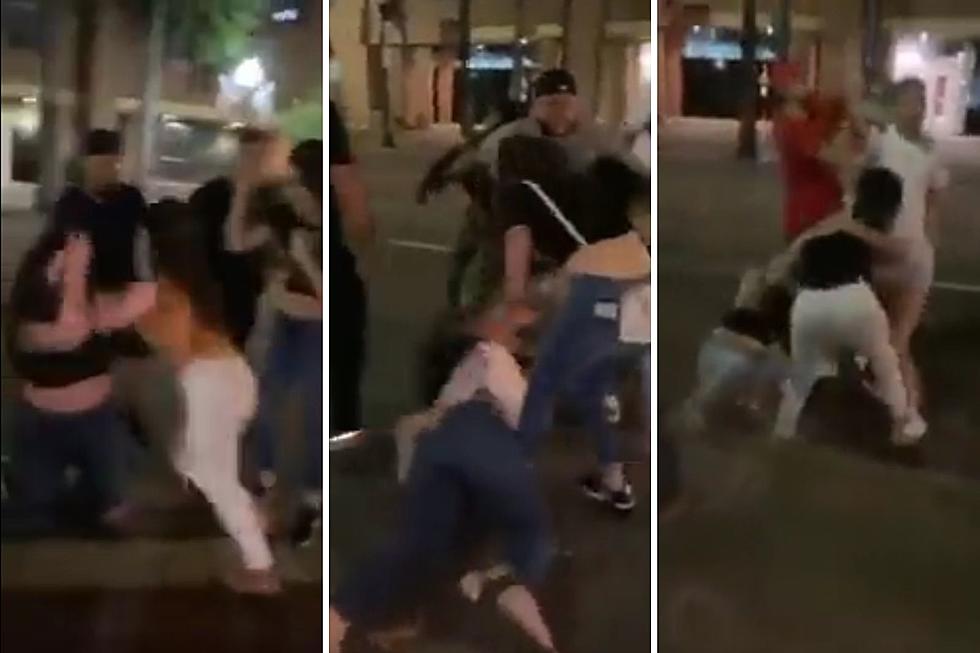 Chaotic Texas Nightclub Brawl: Fists and Hair in Motion
Dallas Fightclub
Witness the Wild Night That Shook a Dallas Texas Nightclub Parking Lot.
The video at the bottom of this article contains no context, as is tradition.
Let's break it down blow by blow.
Gunshots and Nobody Even Flinches?
Today's video opens in a parking lot outside of a club in Dallas, Texas.  Two ladies who are apparently not pleased with each other at the moment are being separated. Once they are apart, we here nine rounds being fired off in quick succession.  The girl in the tan shirt must have thought this was the starting gun for a race, because she sprints back to the girl in the lack shirt and starts the fight again.
Royal Rumble
Two other ladies jump in and start pulling hair, and now we got ourselves a straight-up Royal Rumble.
The original two combatants swap back and forth taking the dominant position.
Some Say They're Still Fighting 'Til This Very Day
It's pretty much just more of the same at this point.  Hairpulling and wrestling, then more hairpulling. So Awesome!
That's it. check out the video for yourself below.
Texoma's Most Wanted Fugitives of the Week June 2, 2023
10 Must-Try Food Stops, From Houston, TX to Dallas, TX
The Best Hidden Gems in Texas