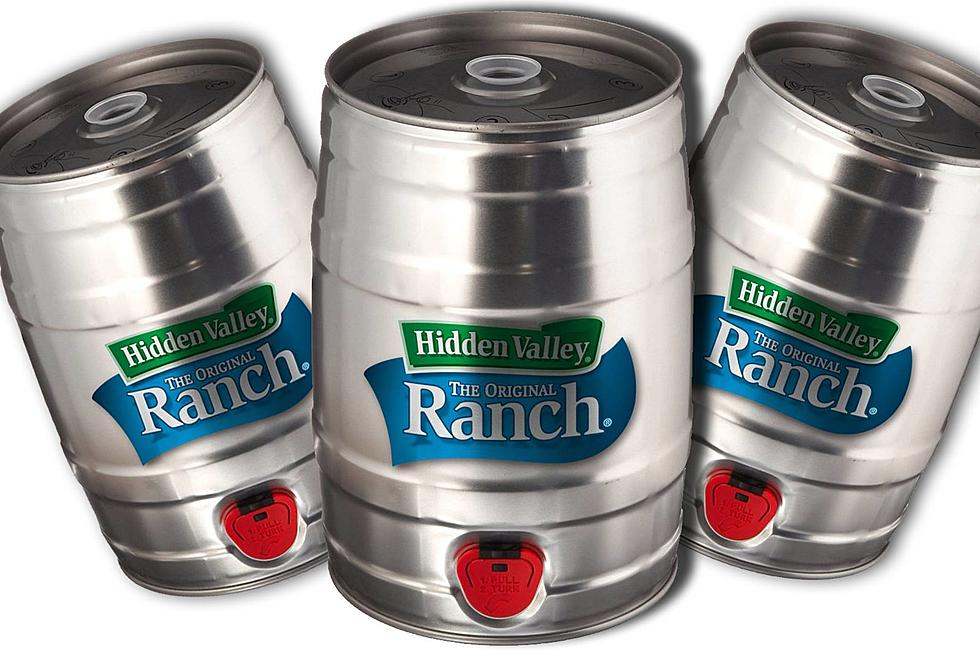 Congratulations Texans, You Can Now Buy a Keg of Ranch
Photo Courtesy of Hidden Valley
People in Texas love their ranch dressing. We all know someone that couldn't wait to tap this thing. 
When you think of ranch dressing, the big name is Hidden Valley. They have just come out with a bunch of holiday items for the ranch lovers in your life. It's all your standard items, shirts, sweaters, socks and hats. Then something else caught my eye. Is that a freaking keg?
Yup, it sure is. You can now get a five-liter keg of Hidden Valley ranch for...whatever the hell you need that much ranch for. It's only gonna cost you fifty bucks. I was honestly expecting a higher cost for a keg of ranch. So what could you do with a keg of ranch?
Well, you could put it into a Hidden Valley fountain. Oh yeah, that is also available for purchase now. Similar to your chocolate fountains seen at wedding receptions, this one is ready to spew out ranch dressing. Complete with a Hidden Valley skirt for those ranch dripping accidents. This one will run you 110 dollars. Preorders are now available and items begin shipping December 11.
BONUS: Wichita Falls Food Challenges