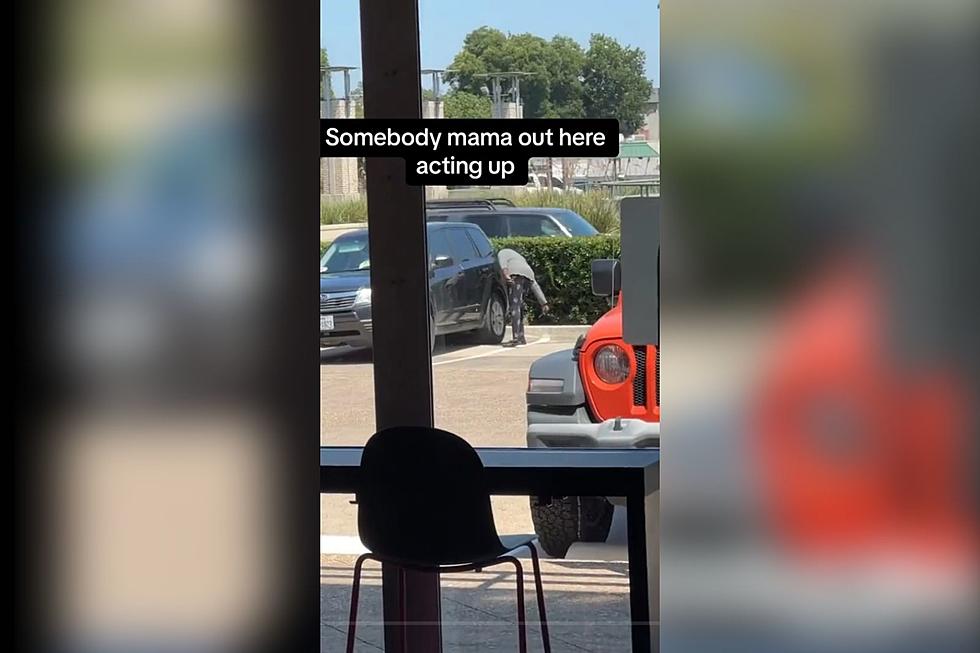 Daylight Tire Knifing in Dallas: Woman Caught on Camera
TikTok/Canva
A seemingly average parking lot turned into a battleground for rubber and steel as an unidentified woman embarked on a tire-slashing spree.
We'll be taking a look at the video at the bottom of this article with no context whatsoever, as is tradition.
The Scene of the Crime
The video opens right smack dab in the middle of the action.  The camera person inside a business is recording a woman in the parking lot holding a knife and approaching a black car. It appears as if the passenger-side front tire has already lost a good amount of air.  The lady swiftly sticks the knife in the driver-side rear tire.
On to the Next One
Without any hesitation, she moves forward to the driver-side front tire and pokes that bad boy with the knife as well.  Did she do all four or just three?  Someone in the comments has a theory about which is the better technique. They say that if you knife three tires, insurance won't cover a whole new set and it will be more annoying to replace each individually.  Someone needs to keep an eye on that commenter.
Who is She?
At this point, the lady calmly walks back to her own car, gets in and drives away. The biggest question on everyone's minds is, "Who is this knife-wielding woman?" Descriptions from witnesses range from "mysterious" to "unhinged," but no one can seem to pinpoint her identity. Is she a disgruntled ex, an eco-warrior taking her vendetta against cars to the extreme, or simply someone who's had enough of pothole-riddled streets? The possibilities are as puzzling as the crime itself.
Check out the video for yourself below:
Top Ten Trashiest Towns in Texas
Time to take out the trash or show off the trash of Texas. Check out the top ten below.
(All crime statistics were pulled from
www.neighborhoodscout.com
based on each individual town. See editor's note for Lufkin, Texas.)
Adios Texas! Here Are The Ten States Former Texans Move To
Moving away from Texas is always a daunting thought. But where do the former citizens of Texans go when they leave? The top ten is right here.
13 Fun Attractions That are Free to Visit in Texas
Here is a look at some really fun activities to enjoy with friends and family in the state of Texas that won't cost you anything.