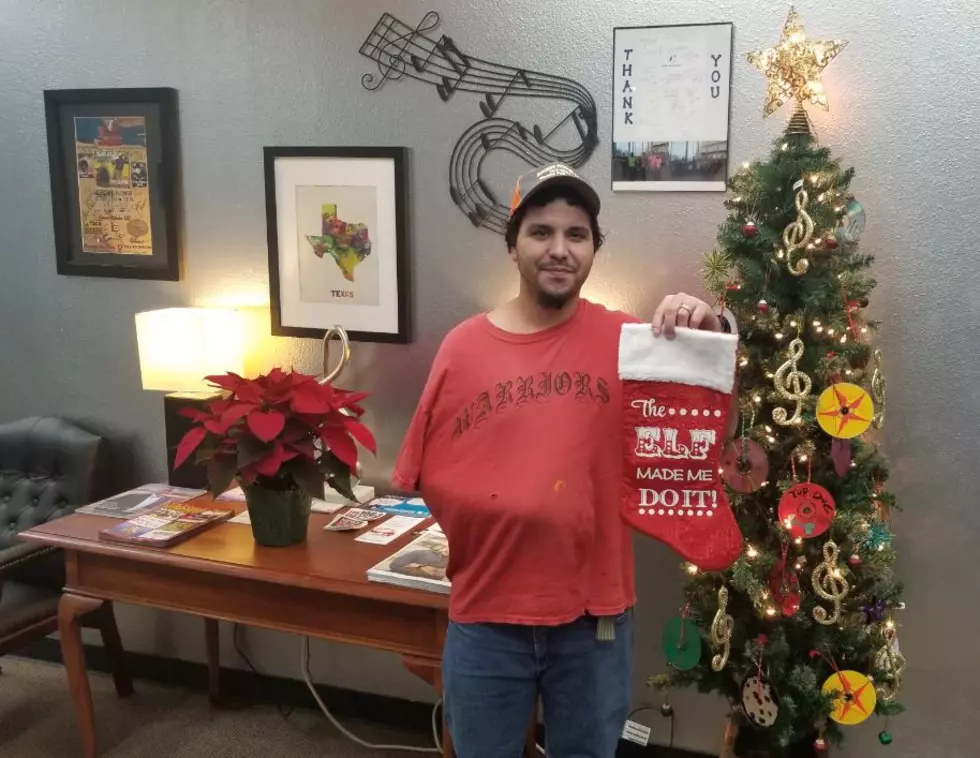 Dillion Venegas Won a Santa's Stocking Stuffed With Christmas Joy
Dave Diamond
Congratulations to Dillion Venegas, he correctly played his code words and was selected as one of our daily Santa's Stocking Stuffers winners. He came up and claimed his prize package this afternoon.
Dillion is smiling in his photo because his prize package includes:
Three All American Super Car Wash gift cards
Two Frank and Joe's Coffee House gift cards
A One year membership to Gold's Gym
And a Grand Tour Beard kit.
When you put it all together his prize stocking was stuffed with $497 of Christmas joy!
Dillion only claimed one of the ten stockings we have to give away, that means there are nine left. All of them are valued at at least $400 in prizes and some are stuffed with much more!