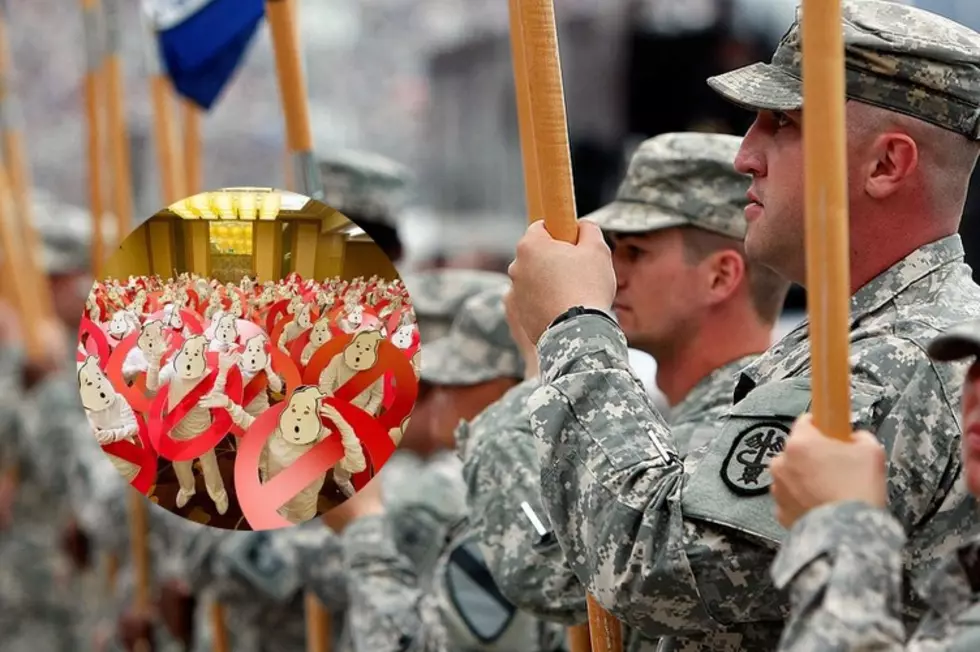 Fort Sill is Apparently One of the Most Haunted Military Bases in the Country
Getty Images
To the fine men and women who are currently stationed there, you may spot something that is not of this world as you're roaming the halls.
Every year, our good friends at the Porch Research Group share their ghostly findings. For 2022, some pretty shocking results came out. Oklahoma has the third most ghost sightings in the country. Only losing out to Maine (Maybe Stephen King is right) and surprisingly North Dakota. However, the most shocking thing in the study to me was military bases.
Now without a doubt the runaway winner for most ghost sightings on an active military base is Fort Knox, Kentucky. That's where a majority of the gold reserve is for the United States. Maybe ghosts like gold? Then coming in at number two is Fort Sill in Lawton. Besides Fort Knox, they're the only other military base in the country with at least 30 ghost sightings for the year.
I have personally never experienced a paranormal event, but I would love to see someone share some creepy footage from Fort Sill.
As far as YouTube is concerned, this is the only thing I could find. Not really much to go on in my opinion. If you want to read more on the study of ghosts in Oklahoma, you can check it out here. Just a friendly reminder the latest Ghostbusters movie took place in Oklahoma. So maybe they were onto something setting their movie there.

The Worst Halloween Handouts in Wichita Falls
Candy is typically what you should be handing out on Halloween, but you always have that one house that hands out something weird. Below we have the weirdest Halloween handouts in Wichita Falls that people have gotten throughout the years.
Texoma High School Battle Oklahoma Edition
Let's show some love to oma part of Texoma with our latest high school battle. Showing love to our southern border counties with Tillman, Cotton, and Jefferson.