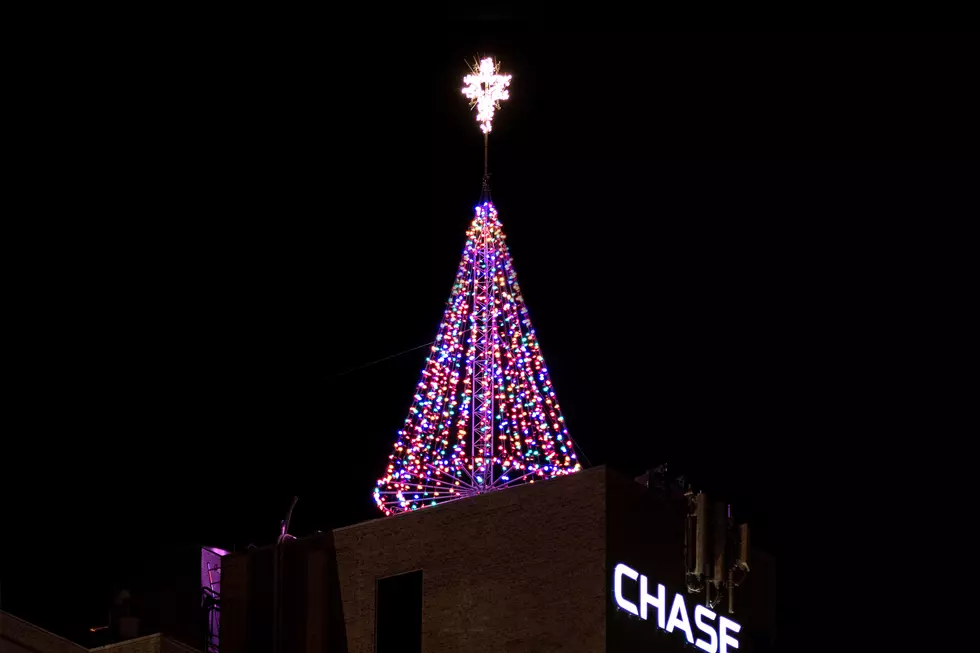 HOWF Tree of Lights Campaign Now In Final Week – How To Donate
Dave Diamond
Radio Day for Hospice of Wichita Falls is this Friday and there are still a lot of lights that need to be lit.
For the past 34 years Hospice of Wichita Falls has been the only non-profit, free-standing hospice in the area and has provided exceptional service night and day to our family, friends and neighbors. In fact, it's hard to find anyone in the Wichita Falls area whose life hasn't been impacted in one way or another by the care that Hospice of Wichita Falls has provided for someone they know. During the Tree of Lights campaign you have the opportunity to light a light on the tree in honor or memory of a special person in your life and there are several ways you can do that.
There are volunteers set up at Market Street on Kell Boulevard through this Friday afternoon (December 13th), and they'd be happy to take your donations or hear your stories about Hospice of WF. You can make your donations in person there or drop by the Hospice of Wichita Falls center at 4909 Johnson Road. Online donations are accepted at their secure donation page. Or you can call your pledge in on Radio Day. That's the day we let Hospice of Wichita Falls take over 102.3 The Bull from 7:00 a.m. to 5:00 p.m. We spend the day learning about the services that Hospice of WF provides, hearing stories of lives that have been touched, and lighting lights. Lots and lots of lights.
When the goal of $275,000 for the year is reached, the star at the top of the Tree of Lights will be lit again on the evening news and stay on for the remainder of the holiday season.
Donations from this campaign enable Hospice of Wichita Falls to provide care, education, resources, support, and sometimes simply a hand to hold, to those who are facing life threatening illnesses.
It only takes a single $10 contribution to light a light for Hospice of Wichita Falls but you can light as many as you want. Contributions to Hospice of Wichita Falls are tax deductible under current IRS regulations.