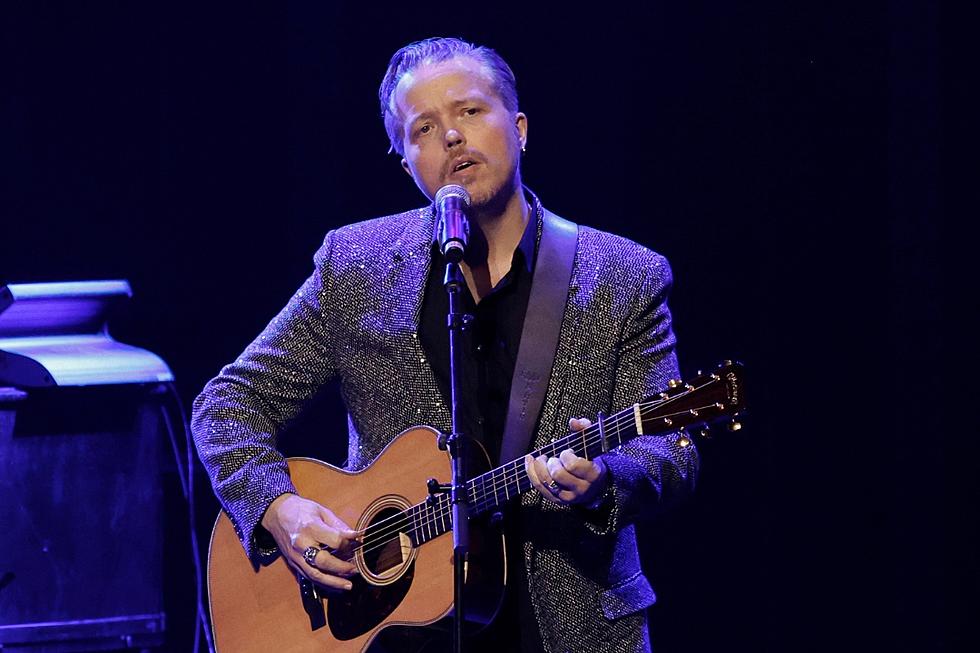 Jason Isbell's Annual Ryman Residency Will Return to Nashville This Fall
Jason Kempin, Getty Images
Jason Isbell and the 400 Unit will return to Nashville's historic Ryman Auditorium this fall for his seventh career residency.
On Oct. 12, the celebrated singer-songwriter will kick off an eight-night stretch of headlining dates, each featuring a different opening act. Isbell is continuing his tradition of platforming some of his close creative collaborators and rising artists he admires.
His wife, multitalented singer-songwriter and musician Amanda Shires, will take the stage on Oct. 13, while Lawrence Rothman, who produced Shires' 2022 album Take It Like a Man, will serve as the opening act on Oct. 19.
Isbell's hand-curated lineup of supporting artists also spotlights multiple trans, non-binary and/or gender-fluid artists, including Rothman, Adeem the Artist, Autumn Nicholas, Izzy Heltai and S.G. Goodman.
Tickets for all eight dates of Isbell's 2023 residency will go on sale this Friday, June 23, beginning at 10AM CT via AXS. He's currently out on the road in support of his new album with the 400 Unit, Weathervanes, released on June 9. 
You can find a complete list of his upcoming tour stops, which includes headlining dates and an appearance at Newport Folk Fest 2023, at Isbell's official website.
Jason Isbell's 2023 Ryman Residency Dates: 
Oct. 12 - with Izzy Heltai
Oct. 13 - with Amanda Shires
Oct. 14 - with Satya
Oct. 15 - with S.G. Goodman
Oct. 19 - with Lawrence Rothman
Oct. 20 - with Autumn Nicholas
Oct. 21 - with Adeem the Artist
Oct. 22 - with Quinn Christopherson
Jason Isbell's Best Live Shots
From his early days with the
Drive-By Truckers
to his mainstream success as a solo artist, take a look back at some of
Jason Isbell
's best live appearances.