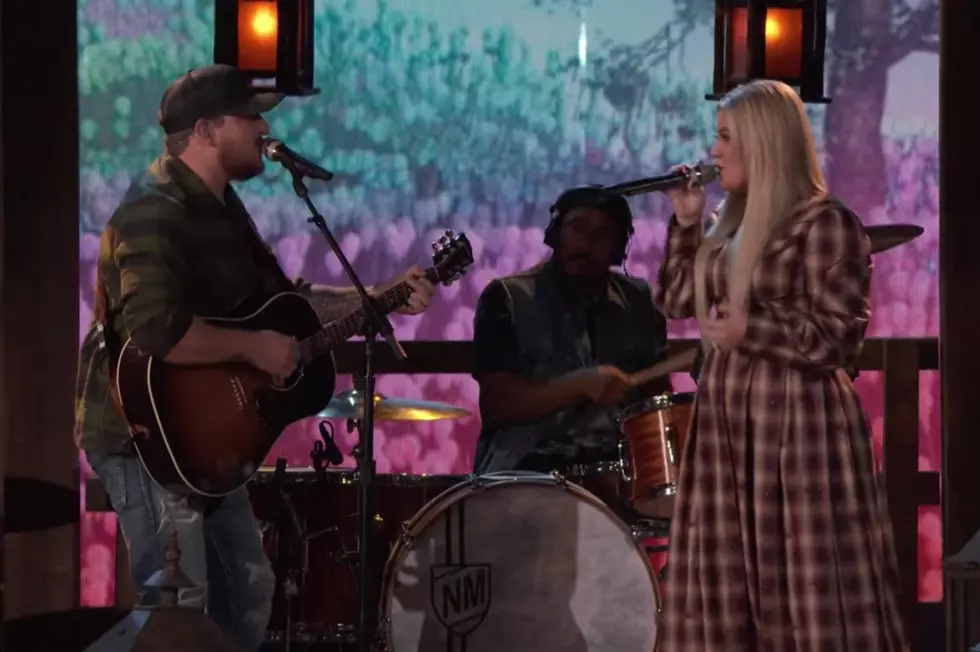 Watch: Kelly Clarkson Joins Kaleb Lee for 'I Dream in Southern' on 'The Voice'
YouTube
Kelly Clarkson performed a show-stopping duet with her former Voice contestant, Kaleb Lee, on Tuesday (Dec. 10) night's episode of NBC's hit singing competition show.
"I dream in Blue Bell ice cream / Momma calling through the screen / Supper's almost ready to eat / I dream in football, Graceland / Barbecue and Alabama sand slippin' under my feet / If I can spend my time in sweet Carolina / Don't take too long 'for Georgia's back on my mind / I dream in symphonies of trains and crickets / Where it's always Christmas or summer / I dream in Southern," the pair sings in the chorus.
"I Dream in Southern" is Lee's current single that the Voice coach duets with him on. Last year the country crooner performed a show on Clarkson's Meaning of Life Tour at the Atlanta stop, when Clarkson fell in love with the song and asked him to record it with her.
The song was written by Shane McAnally, Josh Osborne and Brandy Clark, and gives fans the true meaning of country living.  His former coach has helped him throughout his music career since he finished in the Top Six during Season 14, including finding this song for him to cut.
Clarkson has been supportive of her contestants after each season ends, and Lee is proof of that. "I gravitate towards people who are authentic, and Kelly has always been that way to me," he said of his mentor in an interview with Taste of Country. "She has always been encouraging and she has always been in my corner, and that's really special."
This marked Lee's first return to the Voice stage since competing on the show last year. Their performance was complete with a wooden stage and images of the countryside in the background. This marked his first time performing the duet with Clarkson live on television.
6 Unforgettable 'The Voice' Moments
Here Are the 10 Most Successful Country Singers from The Voice: