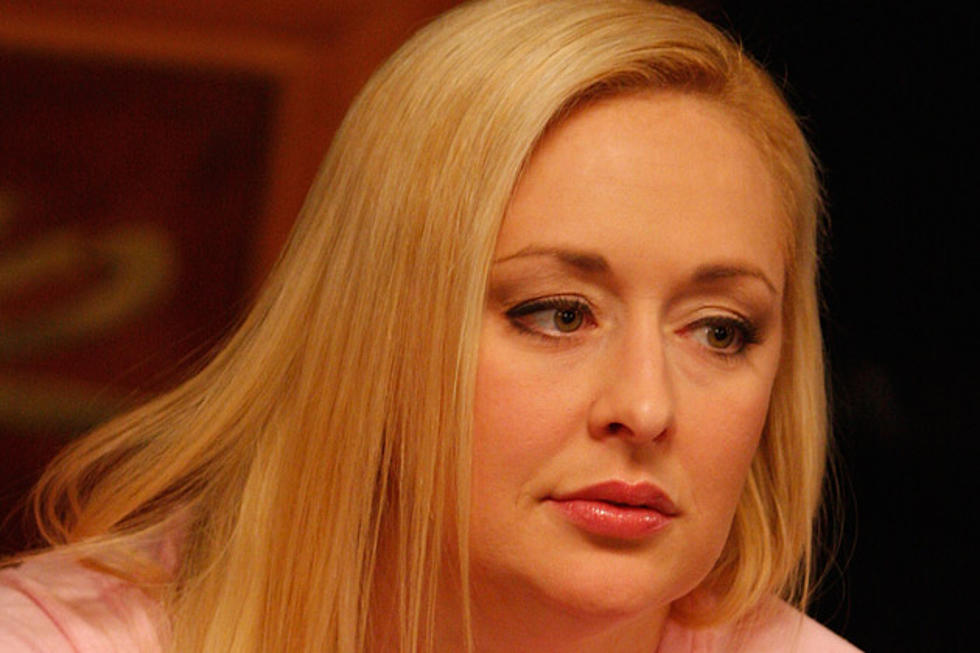 Angela Weiss, Getty Images
Mindy McCready is dead. Local law enforcement has confirmed the news, also speculating that the country singer took her own life. She was 37.
Fox Nashville entertainment reporter Stacy McCloud first broke the news on Twitter saying, "A close family friend of Mindy McCready has informed me that the country singer has committed suicide."
Cleburne County Sheriff Marty Moss confirmed the news to USA Today saying "Ms. McCready is deceased from what appears to be a self-inflicted gunshot wound." Police were called to the scene in Heber Springs, Arkansas at 3:58PM on the afternoon of Sunday, February 17 and found the singer dead on the front porch.
McCready's final weeks were filled with grief and tragedy, beginning in January when her boyfriend and the father to her infant son, Zayne, was found dead at the same home, which the couple shared in Arkansas. Initially reported as a suicide, officials later suggested they weren't sure about the cause of his death and would wait until autopsy reports were returned.
McCready tearfully denied any involvement in David Wilson's death during a 'Today' show appearance on Jan. 29. Ex-husband Billy McKnight filed several motions with regards to his son with McCready, 6-year-old Zander, soon after, hoping to gain custody. McCready entered a treatment facility and had her two children taken from her, but was released a short time later.