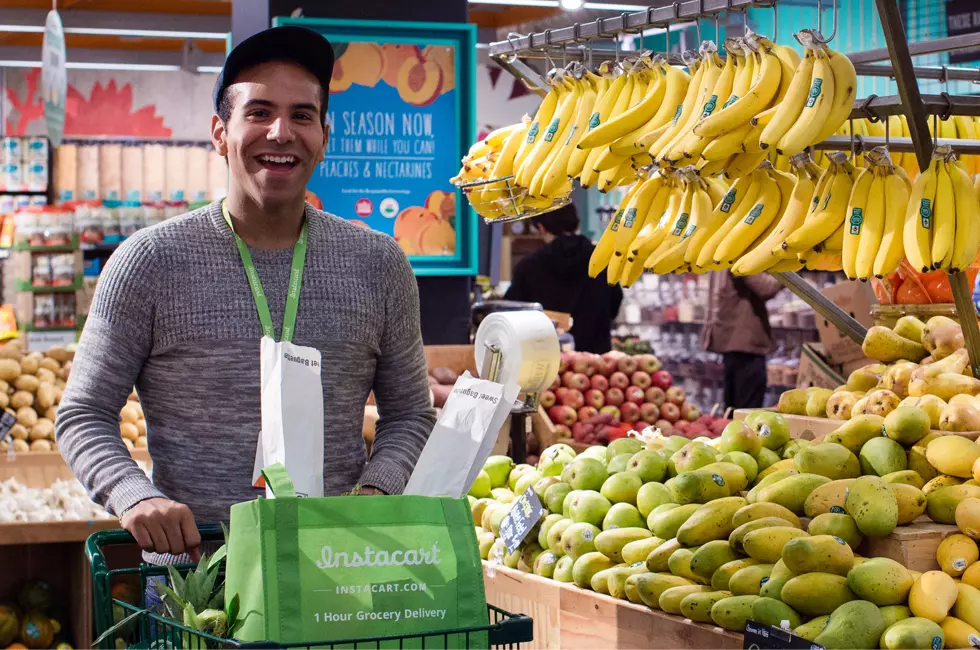 New Grocery Delivery Service Launches in Wichita Falls
Instacart grocery delivery service launches in Wichita Falls
Grocery shopping -- ain't nobody got time for that! If you can relate, then you'll be excited to know about the brand new grocery delivery service in Wichita Falls!
Instacart, the nation's largest on-demand, same-day grocery delivery service has announced they will be serving the Wichita Falls area starting Thursday, June 7th!
Instacart is basically the Uber of grocery delivery. You can order your groceries from one of five different popular local stores: United Supermarkets, Market Street, Sam's Club, Natural Grocers, and CVS Pharmacy. The process looks pretty simple. Just log in to the Instacart website, pick your store, and then add items to your grocery list.
According to Instacart, their personal shoppers will carefully select the best items paying close attention to expiration dates, handpick only the best produce, and confirm appropriate replacements for out of stock items with you before purchasing.
Instacart promises delivery in as little as an hour for $7.99 or $5.99 for 2-hour delivery. For orders less than $35, the price is $9.99 for regular 2-hour delivery and $11.99 for 1-hour delivery. Or you can go the annual membership route for $149 p/year (after a 14-day free trial) and get free delivery for every order over $35. So if you plan to order groceries at least 25 times in a year, the annual membership seems like the most cost-effective way to go.
Reading some online reviews, the Instacart user experience seems good, but the pricing of items can sometimes be on the high side. Instacart uses their own prices for items instead of the in-store prices. Instacart says sometimes their prices are lower or higher than the stores' prices, sometimes they are the same, but they'll let you know before you order what pricing you are getting.
A representative of Instacart tells us the new service in Wichita Falls will cover over 50,000 households and is giving people new income earning opportunities with plans to bring on more than 100 new personal shoppers.
BONUS: Things Everyone From Wichita Falls Knows