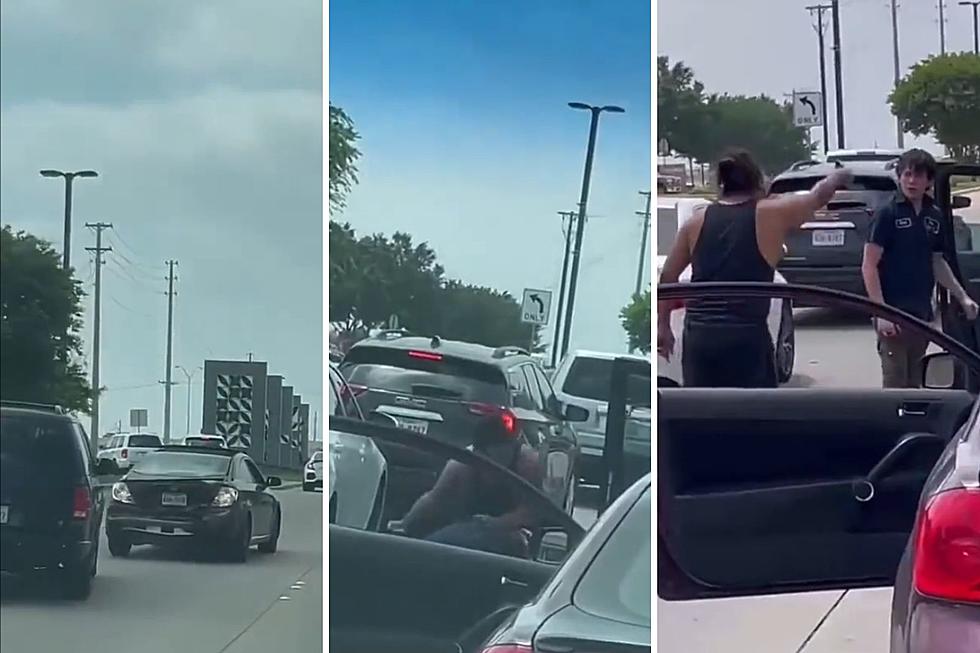 Road Rage Melee Sparked by Reckless Cut-Off in Texas
Twitter/Canva
In a shocking incident, a road rage melee was sparked by a reckless cut-off on a busy Texas highway.
The video at the bottom of this article is kind of like a Quenton Tarintino film.  It starts with the drama at the end and then reveals what lead to the ruckus. Let's break it down.
Our scene opens with one rascal in a car pulling another rascal out of his SUV and punching him several times on a busy highway in Allen, Texas.
Go on, Get!
After a few punches, he mercifully lets the other guy off the ground. He then points to the other fella's vehicle in a manner that suggests he should get in and drive off before receiving more hands to the face. After thinking about it for a second, the recipient of the beating relents and gets back in his SUV.  This is how gentlemen fight.  There's a clear winner and it's over.
Back to the beginning
You might be asking yourself, "Gosh, I wonder what started this?" Lucky for you, the video now skips back to the act that sparked the fight.  Now obviously we don't see everything, but what we do see is the SUV darting dangerously close to the front of the other car, cutting it off.
We're not sure if that warrants the violence that followed, but the kids have a saying that might apply here.
F*ck around and find out.
Check out the video for yourself below and keep scrolling for the best comments from Twitter.
Top Ten Trashiest Towns in Texas
Time to take out the trash or show off the trash of Texas. Check out the top ten below.
(All crime statistics were pulled from
www.neighborhoodscout.com
based on each individual town. See editor's note for Lufkin, Texas.)
10 Must-Try Food Stops, From Houston, TX to Dallas, TX
The Best Hidden Gems in Texas