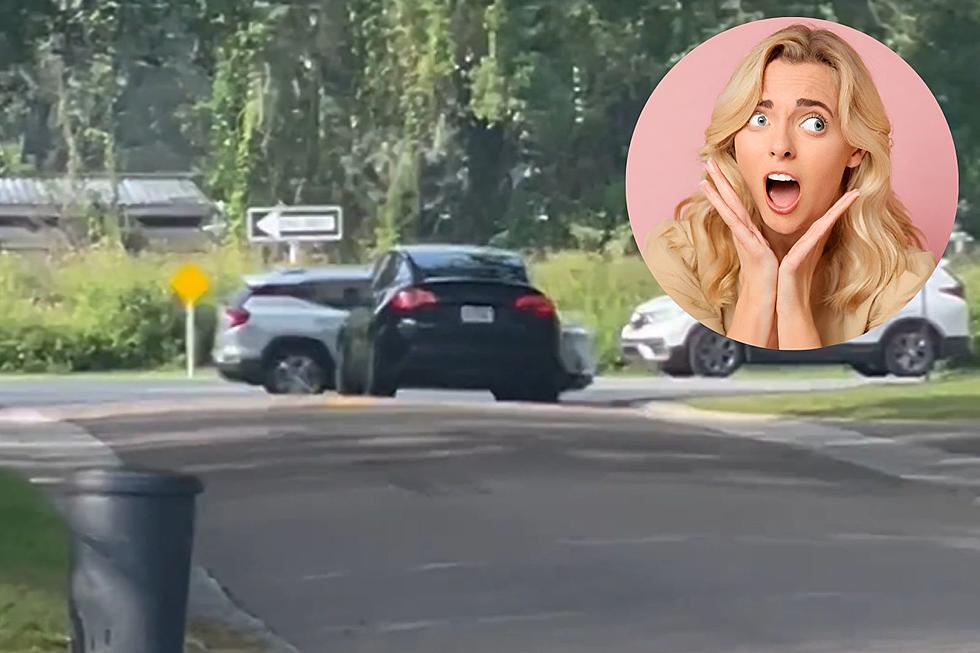 Texas Self-Driving Car Mishap: No Blinker at Blind Left Turn
Twitter/Canva
Here is a tease of a Tesla ADAS driver working on an Unprotected Left Turn in a vehicle with Texas manufacturer plates.
Apparently, Tesla's self-driving cars are being trained by the guys who drive the ultra-high jacked-up pickup trucks here in Texas.
The video at the bottom of the article shows a self-driving car training at a blind left turn intersection. Let's break it down.
Yes. No. Maybe.
The first thing I noticed is how it keeps creeping forward a bit and then braking. Looks like a teenager on their first drive attempt. Heck, I guess these cars learn the same as use. Practice makes perfect?
USE YOUR BLINKERS PEOPLE!!!
We don't actually get to see the turn happen, which is a pretty big bummer, but the glaring problem here is the lack of blinker. Who even knows if this thing is actually turning left? The person who posted the video says they will have a follow-up, so I'll be sure to update with a new article when that happens.
AI Learning Curve
Experts believe that the failure to signal may be attributed to the AI system's learning curve. Self-driving cars rely on vast datasets to make decisions, but sometimes they struggle with real-world scenarios that aren't captured in their training data. In this case, the car might not have encountered a similar blind left turn during its training phase
Blind Turns: A Challenge for AI
Blind turns are a common challenge for self-driving cars. Traditional human drivers rely on visual cues and experience to navigate them safely. AI, on the other hand, has to rely on the information it can gather from sensors, which can sometimes be limited, especially in unfamiliar environments.
Check out the video below:
Top Ten Trashiest Towns in Texas
Time to take out the trash or show off the trash of Texas. Check out the top ten below.
(All crime statistics were pulled from
www.neighborhoodscout.com
based on each individual town. See editor's note for Lufkin, Texas.)
Gallery Credit: Stryker
Adios Texas! Here Are The Ten States Former Texans Move To
Moving away from Texas is always a daunting thought. But where do the former citizens of Texans go when they leave? The top ten is right here.
Gallery Credit: Tommy Paradise, Townsquare Media, Canva
13 Fun Attractions That are Free to Visit in Texas
Here is a look at some really fun activities to enjoy with friends and family in the state of Texas that won't cost you anything.
Gallery Credit: Billy Jenkins