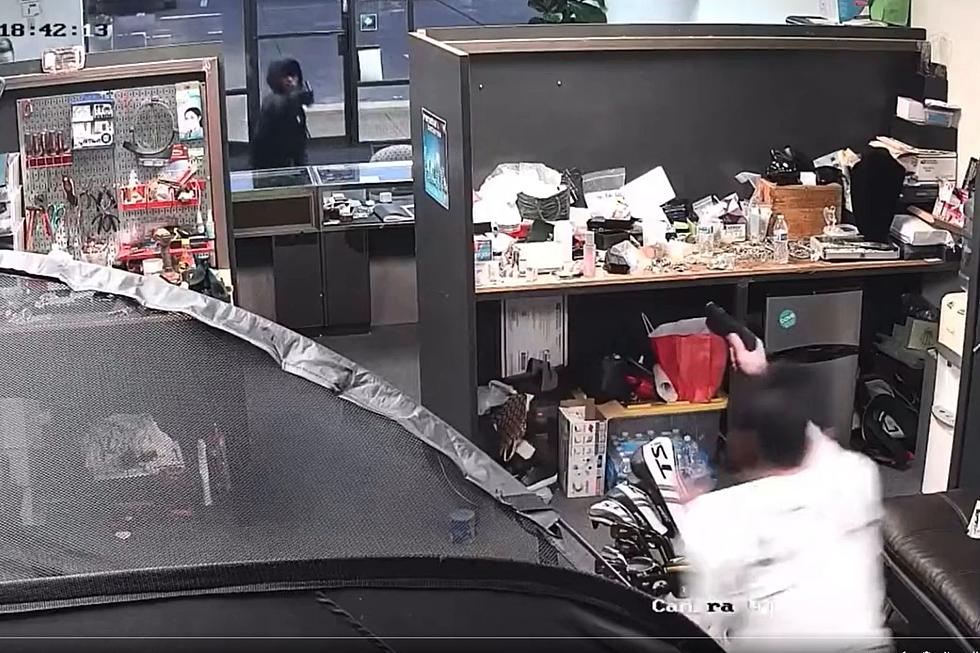 Store Owner Thwarts Armed Suspects in Mesquite, Texas
X/Canva
These rascals tried to rob the wrong store!
We're going to break down the video at the bottom of this article with no context whatsoever, but I think this time it's pretty obvious what's going on.
An armed store owner successfully fought off two armed suspects when they entered his Cash for Gold shop in Mesquite, Texas.
I'm Your Huckleberry
The video opens with a shot from a security camera at a Cash For Gold shop in Mesquite, Texas, which is part of the greater Dallas-Fort Worth Metroplex. The shop owner is going about his business when two individuals walk in and point their guns at him.
But Wyatt Earp over here was ready. His gun comes up just as fast as theirs.
Bye! Don't come back soon!
The Dust Settles
As the video comes to an end, we can see the store filling up with smoke from all the gunfire. The shop owner looks out the door as he successfully protects himself and his shop.
Check out the video below:
Top Ten Trashiest Towns in Texas
Time to take out the trash or show off the trash of Texas. Check out the top ten below.
(All crime statistics were pulled from
www.neighborhoodscout.com
based on each individual town. See editor's note for Lufkin, Texas.)
Gallery Credit: Stryker
Adios Texas! Here Are The Ten States Former Texans Move To
Moving away from Texas is always a daunting thought. But where do the former citizens of Texans go when they leave? The top ten is right here.
Gallery Credit: Tommy Paradise, Townsquare Media, Canva
13 Fun Attractions That are Free to Visit in Texas
Here is a look at some really fun activities to enjoy with friends and family in the state of Texas that won't cost you anything.
Gallery Credit: Billy Jenkins