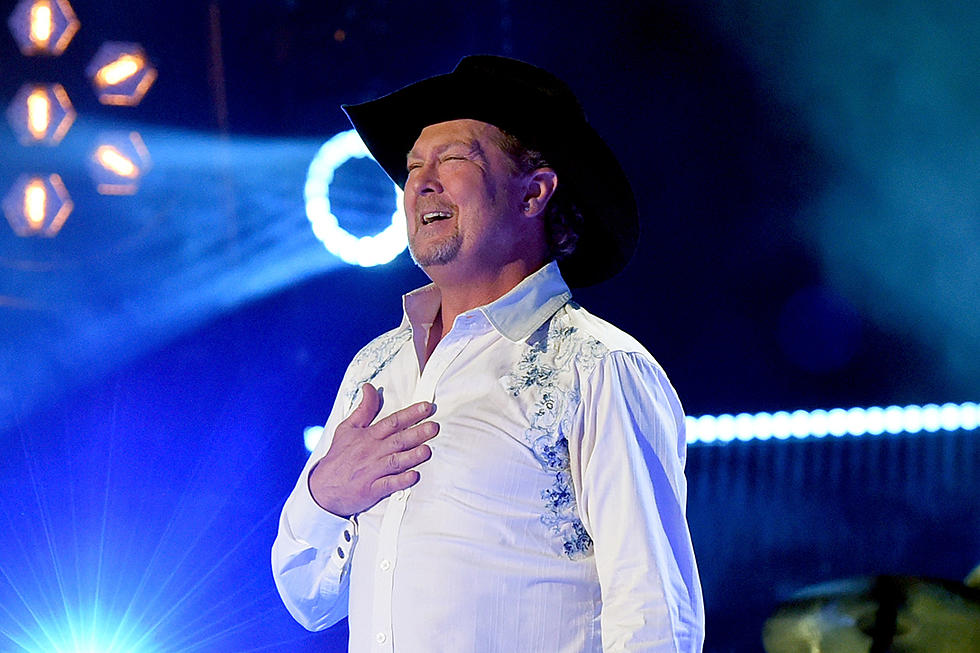 Tracy Lawrence Wants to Give Roller Derby a Try: 'I'm Dressing Up'
Rick Diamond, Getty Images
One of Tracy Lawrence's new songs has inspired him to give roller derby a try,
With a career spanning more than thirty years, Lawrence has heard many of an earworm of a lyric. But every once in a while, the country singer hears a lyric that he instantly and completely falls in love with.
And that's exactly what happened when he heard the song "Angelina."
One of the ten tracks on the third and final installment of his Hindsight 2020 project, Volume 3: Angelina, the song "Angelina" is a rip-roaring trip to the country music of old, with a honky-tonk backbeat paired with a Louisiana feel. But that's not all that attracted Lawrence to the album's title track.
"That part about how 'her mama was a Mississippi roller derby queen' just about did me in right off the bat," Lawrence says with a laugh during an interview with Taste of Country. "It was just so much fun, and I had never heard something like that. I mean, where does a line like that come from? I thought it was awesome."
The lyrics came from the talented minds of songwriters Joe Collins and Rick Huckaby, but they ended up reminding Lawrence of his love for the often-crazy sport.
"I've been to a roller derby, but I swear if it ever comes back to Nashville, I'm going and I'm dressing up," Lawrence says with a chuckle. "I want to see 'em beat the crap [out of] each other."
It's this fiery spirit that Lawrence has demonstrated since the very beginning of his career, not only in the songs he releases, but also in his performances
"I go out there with a mission of getting that crowd rowdy and on their feet and, and, and getting, leaving everything out there," says Lawrence, who recently hit the road for a co-headlining tour with fellow country singer Clay Walker. "I give it everything I have every night."
Top Country Songs of 2021, Ranked
You'll find much more than just the Top 10 Country Songs of 2021 on this list. Enjoy the 21 best country songs of the year, based on Taste of Country staff and country music fan opinion, plus commercial data (sales, streaming, airplay).