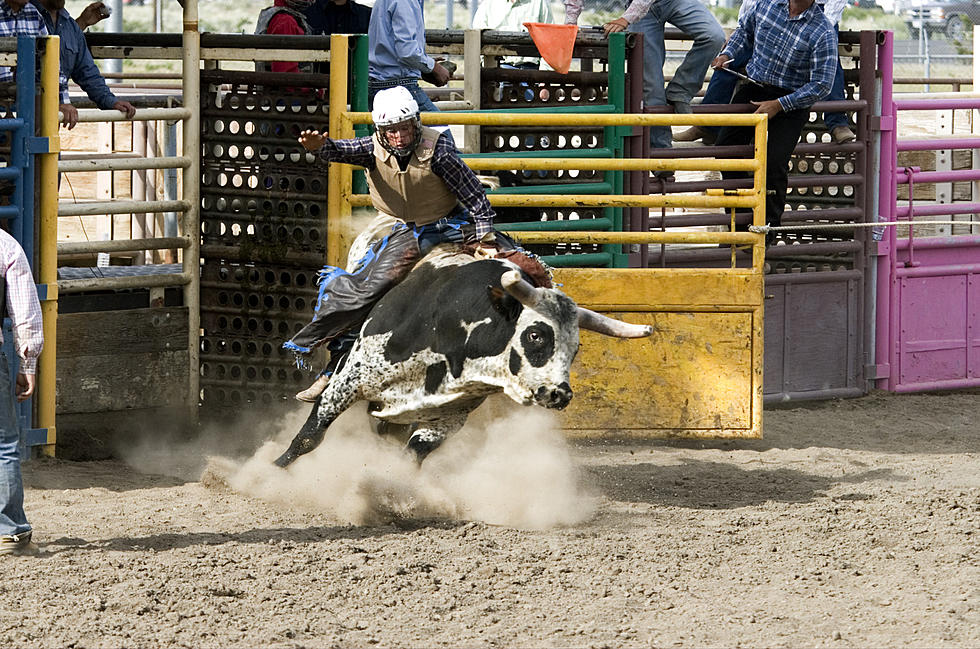 Up For Grabs – Nocona Bullfest Tickets
gribben / ThinkStock
The 16th Annual Nocona Bullfest stomps into the Chisolm Trail Arena this Saturday night, message us from the mobile app for your shot at a Family Four-Pack of tickets.
Nocona, Texas, has been celebrating Bullfest since 2004 and this year's event takes place this Saturday evening, May 8th. Things get started around 7:00 with Mutton Bustin' for kids 6 and under, a Calf Scramble, Donkey Racing, and Lady's Steer Scramble, the bull riding starts at 8:00.
Your 2021 Nocona Bullfest ticket also gets you into the dance featuring Mike Gilliam at the arena afterward.
The 16th Annual Nocona Bullfest will be held at the Chisolm Trail Arena on Texas 175 just south of Nocona. As you're driving through town on US 287, turn south onto Montague Street, the rodeo arena will be on your right as you're leaving town.
The gates open at 6:00, the Mutton Bustin' starts at 7:00, the Bull Riding starts at 8:00 and the dance follows wraps up the evening.
You can even make a day of it by checking out the Horton Classic Car Museum Saturday afternoon, then stopping by Nocona Beer & Brewery for something to eat before the bullfest. There are plenty of things to do and see in Nocona.
We've got several Family Four-Packs to give away, each with two adult and two child tickets, just message us on the official 102.3 The Bull Mobile App for your chance to win. You'll get an automated reply letting you know we got your message, then a personal message from us if you're selected as a winner. Keep watching your notifications for that reply!
WATCH OUT: These are the deadliest animals in the world