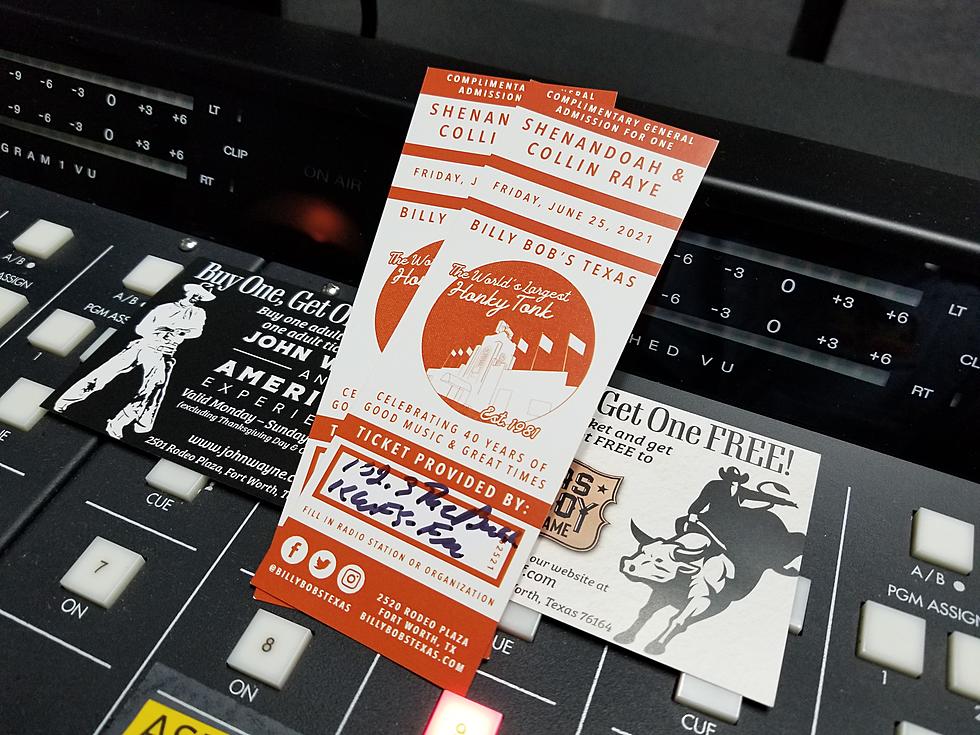 Up For Grabs – Shenandoah and Collin Raye at Billy Bob's Texas
Dave Diamond
It's a new week, that means new giveaways, this time we're kickin' our country old school with Shenandoah and Collin Raye at Billy Bob's Texas. Just message us from the mobile app for your chance to win.
Billy Bob's Texas holds the title of being the World's Largest Honky Tonk, and it's shows like this that prove it.
With ten studio albums, 26 singles on Billboard's Hot Country Songs Chart, and over a dozen number one hits, Shenandoah knows their way around a honky tonk dance floor and what to do the day after.
Shenandoah will be at Billy Bob's Texas this Friday night, and they're bringing Collin Raye with them.
Collin Raye has built a multi-platinum career with songs that tell stories and bring their characters to life.
The doors open at 6:00, the Billy Bob's Texas House Band hits the Honky Tonk Stage at 8:00, and Shenandoah and Collin Raye will hit the Main Stage at 10:00.
Billy Bob's Texas is celebrating 40 years of incredible live shows in the Fort Worth Stockyards, right next to other attractions like Texas Cowboy Hall of Fame museum and John Wayne an American Experience. We'll toss in a Buy One Get One Free pass to each of those for our winner so you can make a weekend out of it. Head down for the concert at Billy Bob's Friday night, then stick around for some other Stockyards experiences on Saturday.
Just message us from the official 102.3 The Bull mobile app for your chance to win. You'll get an automated reply letting us know we got your entry, then you'll get a personal message from us if you're chosen to be the winner.
How Many in America: From Guns to Ghost Towns
Can you take a guess as to how many public schools are in the U.S.? Do you have any clue as to how many billionaires might be residing there? Read on to find out—and learn a thing or two about each of these selection's cultural significance and legacy along the way.