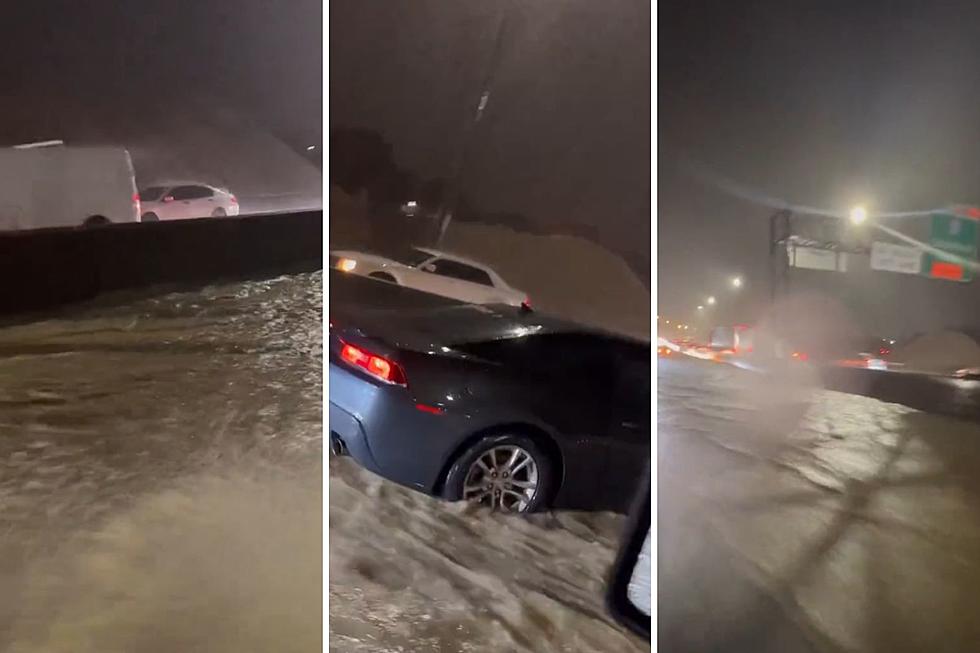 "Be Safe Out Here": Video Captures Crazy Flooding in Dallas
X/Canva
Oof, I feel bad for the people in the video at the bottom of this article.
If you've ever found yourself driving in a flash flooding situation, you know exactly how scary it can get.
Be Safe Out Here
The crazy person rascal who was driving while taking the video at the same time captioned it with the words Be Safe Out Here. 
Hey buddy, you be safe out here, get your other hand on the steering wheel...sheesh! (J/K, I'm glad you shot this video, I needed the content. 
What Would You Do?
Some of you might be thinking to yourself "Self, why would these people be out in this, just stay home."    
They are probably trying to do just that, get home. And these bad boys can sneak up on you, too. One minute you're driving in some steady rain, nothing you can't handle, and then BAM the highway is a roaring river.  You have to make the decision to either keep going 5 more miles until you're home or pull over on the side of the road and hope someone doesn't come along and smash into your car.
I'll take my chances driving every time.
Oh, So That's Why?!
Have you ever wondered why there are so many jacked-up pickup trucks in Texas? This is the reason right here, Karen. That water is almost getting to the point of not being able to be navigated through by smaller cars. This type of flash flooding happens fairly often in the Fall in Texas.
And here you thought those big ol' truck drivers were overcompensating for something all this time. I think you owe them an apology.
Check Out The Video Below:
Top Ten Trashiest Towns in Texas
Time to take out the trash or show off the trash of Texas. Check out the top ten below.
(All crime statistics were pulled from
www.neighborhoodscout.com
based on each individual town. See editor's note for Lufkin, Texas.)
Gallery Credit: Stryker
Adios Texas! Here Are The Ten States Former Texans Move To
Moving away from Texas is always a daunting thought. But where do the former citizens of Texans go when they leave? The top ten is right here.
Gallery Credit: Tommy Paradise, Townsquare Media, Canva
13 Fun Attractions That are Free to Visit in Texas
Here is a look at some really fun activities to enjoy with friends and family in the state of Texas that won't cost you anything.
Gallery Credit: Billy Jenkins