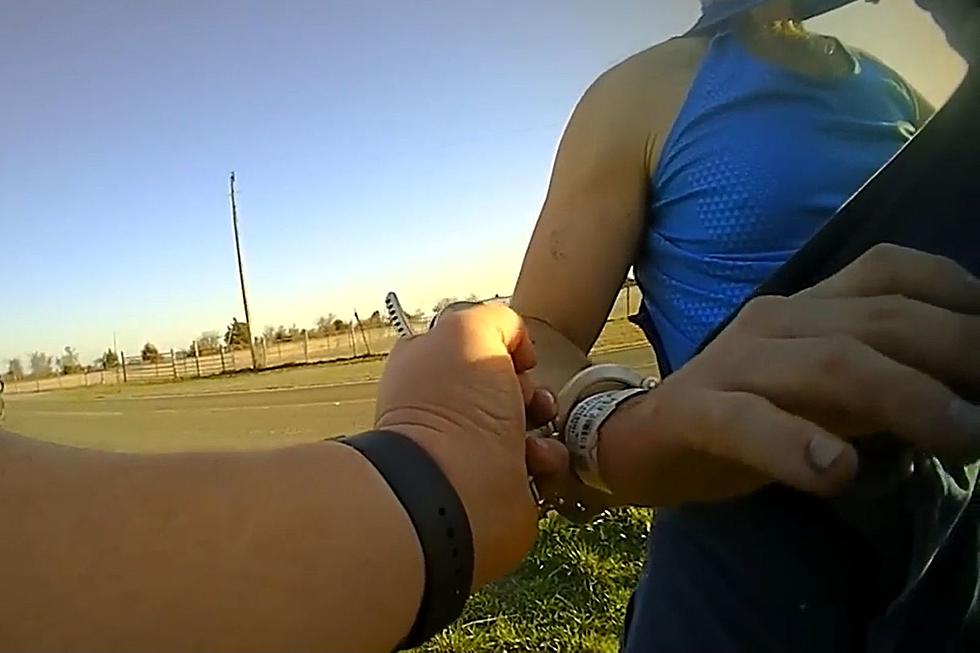 Video: Sovereign Citizen Attacks Texas Cop
Reddit/Canva
A self-proclaimed "sovereign citizen" went head-to-head with a local police officer in a bizarre confrontation.
The video at the bottom of this article is possibly one of the wildest I've covered. Let's break it down!
The incident began when a man, who identified himself as a sovereign citizen, refused to comply with a routine investigation. Sovereign citizens believe that they are immune to the laws of the land, declaring themselves "sovereign" and asserting that they are not subject to government jurisdiction. This controversial belief system has been a source of tension and conflict with law enforcement in the past.
He's Not Giving You the Dog
The video starts off with the officer approaching the "Sovereign Citizen" (SC from here out) and informing him that the cute dog he's hanging with is not his property. The officer asks him for identification, and things start popping off!
SC claims that he doesn't have to comply. He claims he wasn't present during his birth, so he doesn't know his name. Cool! The officer slaps the handcuff on one of his wrists.
Didn't Expect That
There's some back in forth between the two, the cop attempts to puy the handcuffs on SC's other wrist which leads to a struggle as they fall to the ground. SC, who was so calm and cool before, gets the upper hand and starts beating the officer and screaming at him.
Not So Tough Now
After a while, the cop gets the situation under control, handcuffs SC, and puts him in the back of the squad car, which he immediately throws himself out of onto the ground below.
SC begins to cry and plead for forgiveness, mere minutes after beating on the cop.
Check Out The Video Below:
Crazy Sovereign Citizen Attacks Texas Cop
byu/freshjiive inPublicFreakout
Top Ten Trashiest Towns in Texas
Time to take out the trash or show off the trash of Texas. Check out the top ten below.
(All crime statistics were pulled from
www.neighborhoodscout.com
based on each individual town. See editor's note for Lufkin, Texas.)
Gallery Credit: Stryker
Adios Texas! Here Are The Ten States Former Texans Move To
Moving away from Texas is always a daunting thought. But where do the former citizens of Texans go when they leave? The top ten is right here.
Gallery Credit: Tommy Paradise, Townsquare Media, Canva
13 Fun Attractions That are Free to Visit in Texas
Here is a look at some really fun activities to enjoy with friends and family in the state of Texas that won't cost you anything.
Gallery Credit: Billy Jenkins