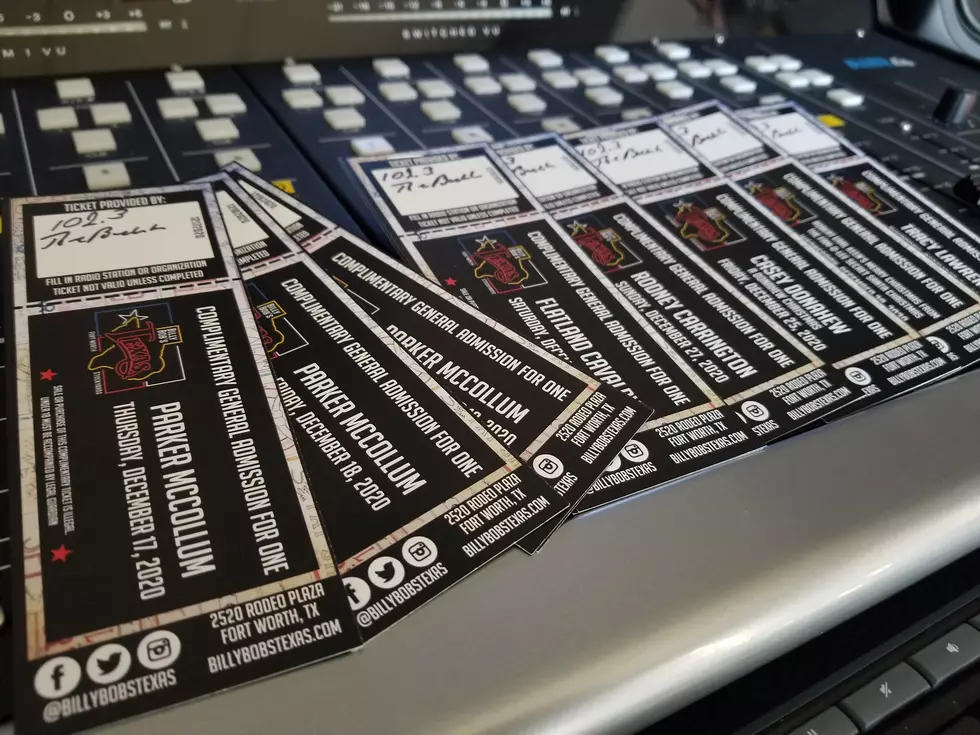 What's Up For Grabs This Week
Dave Diamond
2020 is rapidly wrapping up and we've still got plenty of great shows to see at Billy Bob's Texas! Just message us from the mobile app for your chance to score some.
Parker McCollum will be on the Billy Bob's Texas stage this Thursday, Friday, and Saturday night. We've got tickets to each of those shows ... while they last.
Need something to do with any relatives that came by over Christmas? Billy Bob's has you covered. Head down to Fort Worth Christmas night to see Casey Donahew. Hey, Christmas falls on a Friday this year, may as well make a legit party out of it.
On Saturday, December 26th you can catch Flatland Cavalry on the Billy Bob's Texas main stage, and Rodney Carrington is up on Sunday, December 27th.
Robert Earl Keen brings his Merry Christmas From the Fam-O-Lee Secret Santa Christmas show to Billy Bob's on Wednesday, December 30th.
And Tracy Lawrence will help you ring in the new year on Thursday, December 31st.
Yeah, like Parker McCollum says, it's been a hell of a year, so let's finish strong. Message us from the 102.3 The Bull mobile app for your shot at any of these tickets while they last.