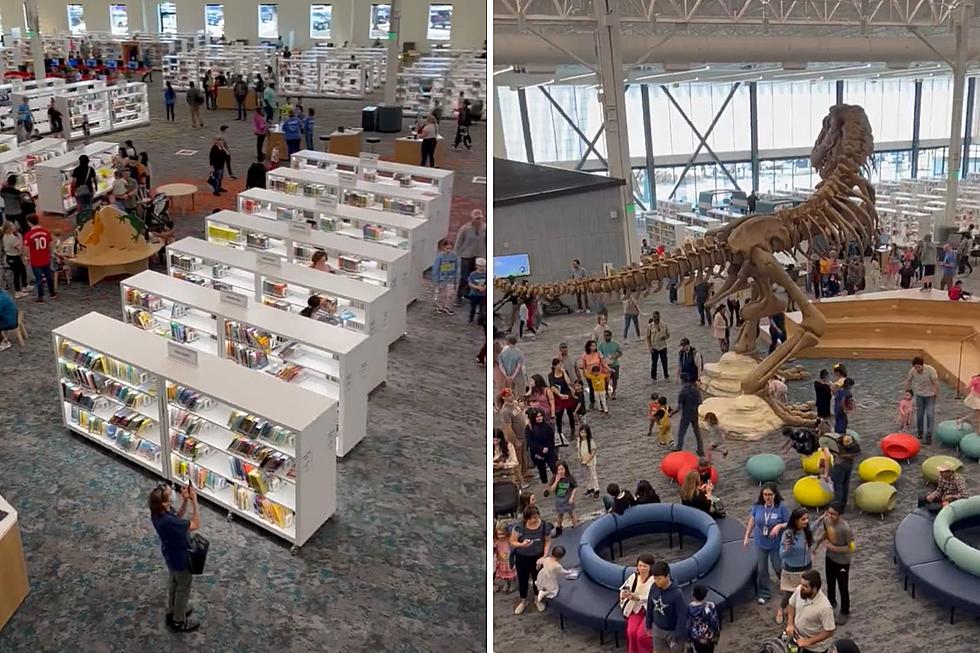 Spectacular 62 Million Dollar Library Opens in Frisco, Texas
Twitter/Canva
New Year, New Library: Frisco Public Library Gets a Major Upgrade After Seven Years in the Making!
The Frisco Public Library is starting the year off with a bang by moving from its old location at the George A. Purefoy Municipal Center to a new 156,000-square-foot space nearly triple its size!
The new building, which used to be a rocket factory owned by Beal Aerospace Technologies, features an open-space plan spread over two floors with plenty of room for community engagement.
But that's not all!
The new library also boasts indoor and outdoor special event spaces, a computer lab, and a children's area that promotes hands-on learning - perfect for a city with a population of 285,000 people! The Frisco Mayor, Jeff Cheney, said, 'When we started planning this new library, we wanted it to be something that would serve the needs of this community upon build-out. It would be that sense of community pride for all of Frisco.'
We need more space
The city's library was in dire need of more space, with shelves almost full and 1.37 million items circulated in 2015. So, in 2019, Frisco residents voted in support of a $62 million bond to relocate the library from the municipal center.
Check it out
Excited to check it out? Take a look at the video, the best comments are below:
The 8 Best Small Towns in Texas for a Charming Getaway
8 Best Small Towns in Texas for a Charming Getaway
These are The Top 5 Money-Earning Actresses From Texas
Top 5 Money-Earning Actresses From Texas
10 of the Top Venues in Texas to Watch a Concert
Texas is a large state which has a plethora of venues to watch a concert in. Here are 10 of the best.