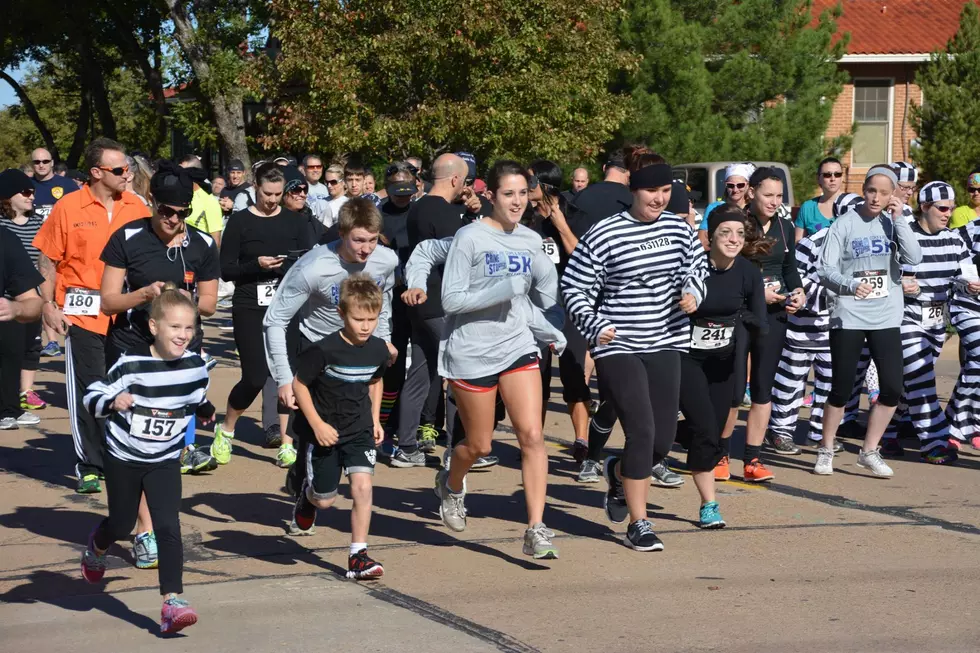 Cops and Robbers 5K Coming Back to Wichita Falls Very Soon
Photo Courtesy of City of Wichita Falls
We all played cops and robbers as a kid. now it's time for the adult version.
Crimestoppers is bringing back their 5K for its fifth straight year on May 5 at 9 am. The 5K will be happening at Lake Wichita Park, 5205 Fairway Boulevard. The 5K helps out our local Crimestoppers organization and it's a great way to burn some calories with some Wichita Falls citizens.
Costumes are encouraged and you will get a shirt if you're registered by April 14. That is tomorrow, so if you want to sign up hit up Active. If you register late or on-site, that will cost you forty dollars. So sign up early to save some bucks.
Cops and Robbers 5K Admission Fees
Cops and Robbers(Ages 13 and Older)-$30
Active Military and Veterans-$25
Kids 5K (6-12)-$20
Kids 6 and Under-FREE
BONUS: Remember the Insane Inflatable 5K?