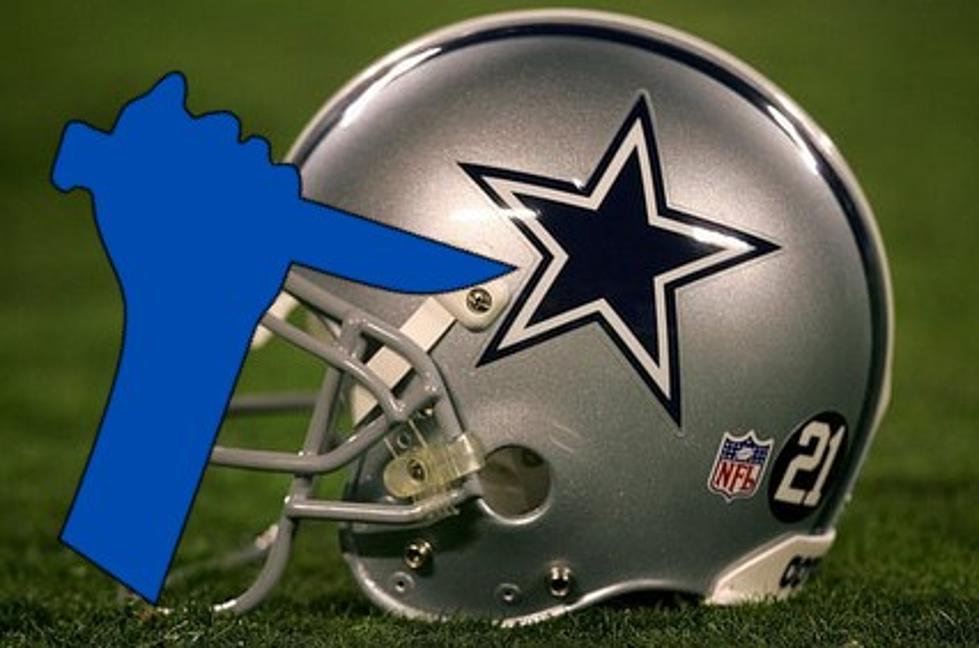 Last Night's Dallas Cowboys Game Lead to a Stabbing in Texas
Getty Images
Were tensions high in your house last night? Nothing compared to what went down in this home.
Dallas Cowboys Beat the Chargers 20-17 Last Night
Congrats to the Dallas Cowboys on getting a win before heading into their bye week. Tensions have been high for Cowboys fans after getting embarrassed on Sunday Night Football last week to the San Francisco 49ers. Well tensions went to another level Monday night in San Antonio, Texas.
Cowboys Fans Being Too Loud
Someone in San Antonio who lives in a neighborhood off McArthur Avenue and New Laredo Highway was making a little too much noise during Monday Night Football.  A neighbor went to complain about the noise and the complaint escalated to violence apparently fairly quickly. San Antonio police have not said who pulled a knife first, but apparently both individuals were stabbed during the argument.
San Antonio police are still investigating the stabbing, but do report that both men are in stable condition at an area hospital. Let this be a friendly reminder to all of us Dallas Cowboys that we may need to keep it down just a bit in our homes during the game. I am 100% guilty of yelling at my television, hell I am sure my neighbors hated me last night.
Thankfully next week is a bye week, so my neighbors get a break from my loudness. I can't guarantee the following week I won't change my yelling ways. I am here to say, I will not stab you if you complain about my noise level on game day.
Every Member of the Dallas Cowboys Ring of Honor (So Far)
When you look up at AT&T Stadium, you will notice the names of the Dallas Cowboys legends that have helped the franchise in one way or another. Here is everyone that has their name etched into Dallas Cowboys history forever.
Gallery Credit: Stryker
Remember When the Dallas Cowboys Practiced in Austin, Texas?
Today we're taking a look back before the Cowboys came to Wichita Falls for training camp and practiced at St Edwards University over in Austin from 1990-1997.
Gallery Credit: Stryker