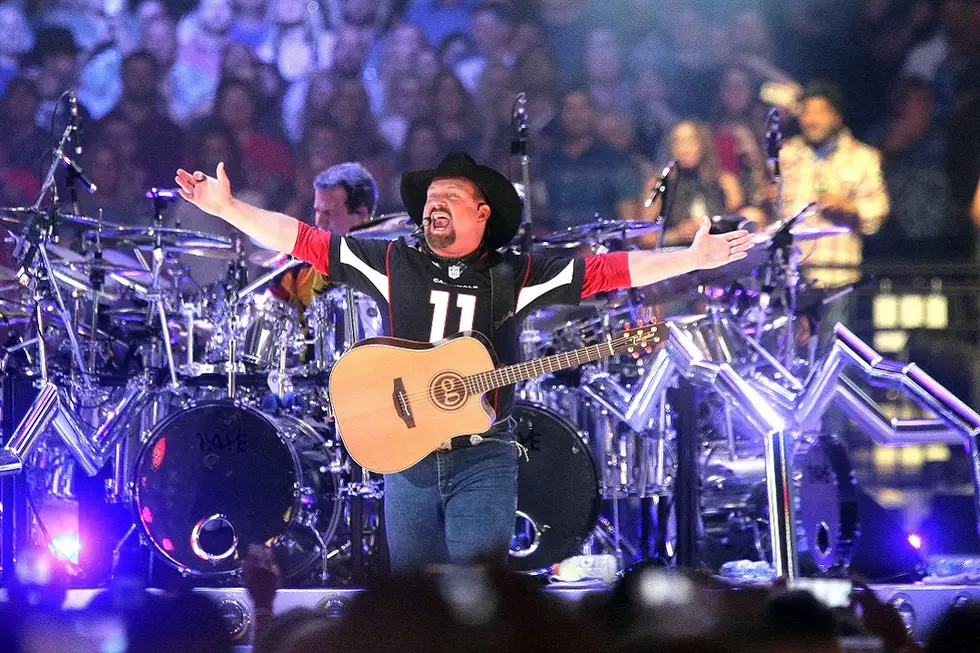 Garth Brooks Adds Idaho to 2019 Stadium Tour Dates
John Medina, Getty Images
Garth Brooks has added another stop to his 2019 Stadium Tour. The country icon will play Boise, Idaho, in July.
Brooks' Boise Stadium Tour stop is set for July 20 at 7PM. He'll bring his in-the-round stage and hits-filled show to the city's Albertsons Stadium at Boise State University — the first major concert event at the venue, a press release reports. Brooks has not performed in Boise in more than 20 years.
Tickets for Brooks' Boise show will go on sale on May 17 at 10AM MT, with a limit of eight tickets per purchase in effect. Tickets will be available through Ticketmaster.com or by phone at 1-877-654-2784. They will cost $74.58, plus a $5.37 tax and a $15 service charge, for a total of $94.95.
Brooks' newly announced Boise show is part of a massive stadium-only trek that will see Brooks performing in 10-12 stadiums each year over the course of three years. Brooks announced the tour at a press conference in October.
Brooks launched the tour with a concert at the Dome at America's Center in St. Louis, Mo., on March 9. He's since hit Glendale, Ariz.; Gainesville, Fla.; and Minneapolis, Minn.; as well. Other upcoming shows include Pittsburgh, Pa.; Denver, Colo.; and Eugene, Ore.
The Secret History of Garth Brooks' "Friends in Low Places"
How He's Changed! Garth Brooks' Storied Career in Pictures: