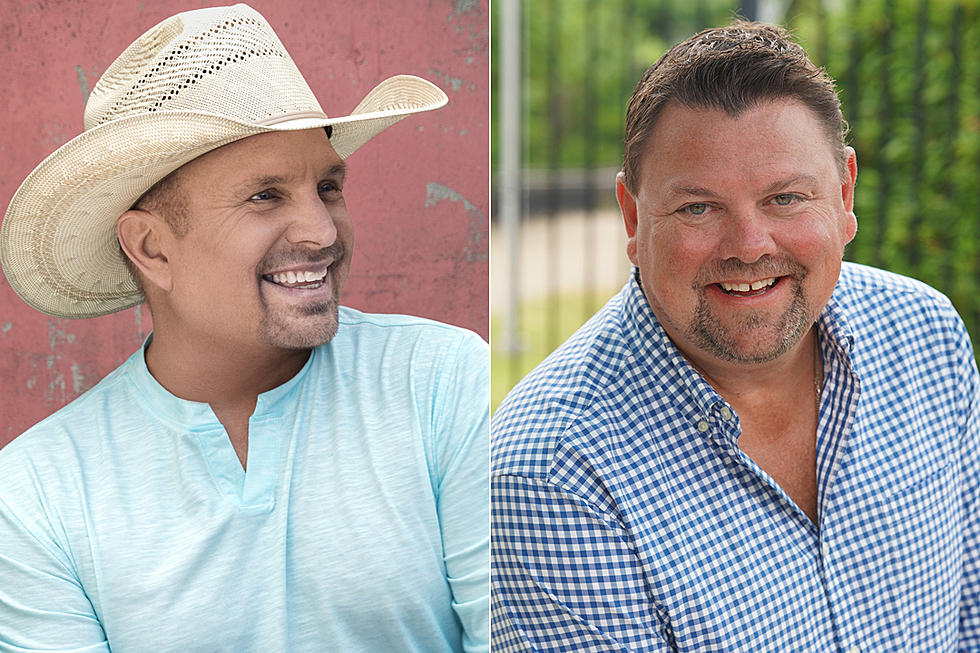 Garth Brooks, Storme Warren's TuneIn Station to Tackle Criticisms of Today's Country
Courtesy of TuneIn
Garth Brooks has a very clear idea of what his new TuneIn radio station will and will not be. Critics of today's country and how it's delivered may like what he has to say.
Below are five quotes from Brooks that describe how The Big 615 will be different. He spoke to media during a press event in Nashville on Thursday (June 15) and introduced former SiriusXM the Highway Host Storme Warren as the voice of the channel.
Related: Storme Warren Leaves SiriusXM the Highway
The Big 615 is available for free on the TuneIn app. No subscription is required currently.
Additional channels as part of the Sevens Radio Network will be announced in future months.
TuneIn is a global live entertainment broadcast app with more than 75 million monthly users.
"I'm hoping someone in a country goes, 'What in the hell is that sound?' And you go, 'That, my friend, is a steel guitar.'"
The global reach of TuneIn and the Big 615 was emphasized early and often. During his remarks, Brooks noted how country artists and labels are often asked to remove fiddle and steel guitar from songs to please an international audience. That will not be the case on his channel.
Furthermore, the music will lean heavily into traditional country music.
"If you're my age, you watched rock 'n roll lose its grip to where it's going. We can't lose country music. We just can't," he said with considerable emotion.
"I think there are some artists that outlive their label … I wanna hear the new stuff from George Strait. I wanna hear it right next to Luke Combs."
This might be the most remarkable set of quotes from the event, as Brooks promised to play not only new stuff from artists like George Strait, but catalog — and even album cuts — from legends like Keith Whitley, Merle Haggard, George Jones and more, next to the same from Carly Pearce.
"Terrestrial radio is an agenda to the labels," he noted. "Works great — worked great for me. But what happens on terrestrial radio is as long as the labels have you then you're on the radio. The second something happens and you're not with that label, the career goes into some other stage."
"I love this channel for the fact that the balance between the guys and girls on this channel is fantastic. It is nothing to hear two females back-to-back on this channel."
This is music to the ears of anyone who's been shouting for radio programmers to correct gender imbalance on the radio (as low as 10 percent airplay for women in 2019). He stopped short of promising a 50/50 split, but emphasized how much he values a woman's perspective.
"We make this world smaller through music, then hopefully we can understand each other and fight less."
Themes of inclusiveness permeated the conversation with media. This dovetails with conversations Brooks has had recently about serving Bud Light at his Nashville bar, Friends in Low Places.
To this end, he said listeners can expect to hear great artists from Australia or New Zealand alongside American hitmakers. So the Big 615 won't just be about reaching a global audience, but also about learning from global musicians.
Related: Garth Brooks Breaks Down His Bud Light Decision
"You're talking to Trisha Yearwood right now."
When asked what kind of role his wife Trisha Yearwood has in this new venture, he revealed how she has heavy input on everything he does, but then, he expanded.
"I'm really hoping to launch a station called BABE," he said. "It's the bad a-- b----es of entertainment. I'd love to see her heavily involved in that channel."
See Inside Garth Brooks and Trisha Yearwood's Malibu Beach House:
Garth Brooks
and
Trisha Yearwood
's former beachside house in Malibu offered a gorgeous vacation paradise for the country music power couple to relax.
Brooks and Yearwood bought their 4-bedroom, 3.5-bathroom, 4,200-square-foot house in Malibu for slightly less than $5 million in June of 2008. The house itself is fairly modest, but very well-appointed, featuring an open floor plan.
The living room boasts a corner fireplace and multiple sets of French doors that open to the backyard. The kitchen includes marble countertops, while skylights offer plenty of natural California sunlight. The den features floor-to-ceiling bookshelves on either side of a fireplace of white brick.
The backyard is spectacular, featuring a loggia, an outdoor fireplace, a half-court basketball court and elaborate landscaping. The house provides direct access to the world-famous Malibu beach via a set of steps.
The couple sold the house in Malibu in late 2016 for $7 million.