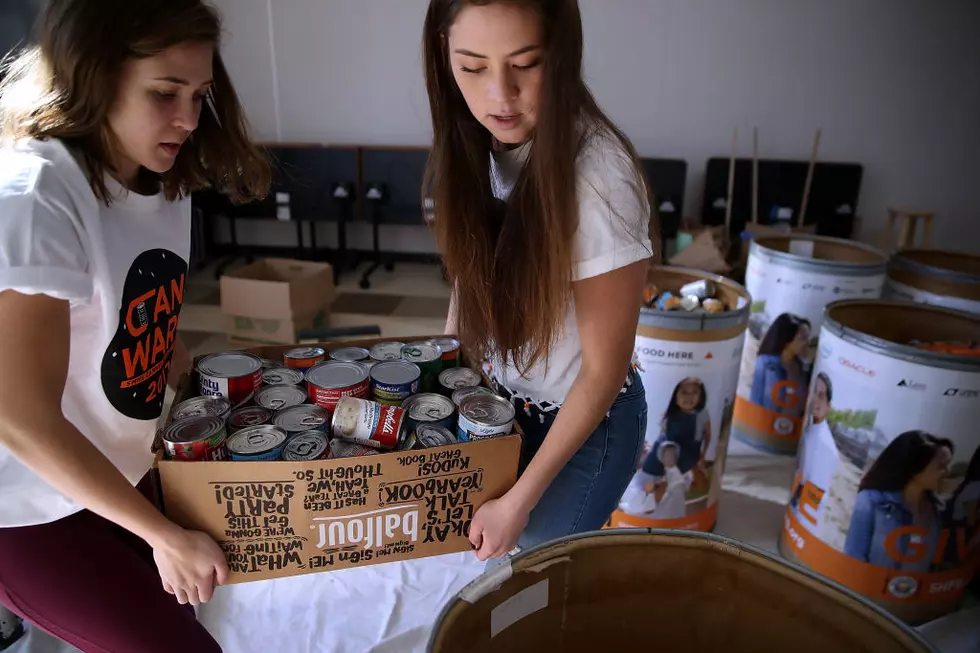 Make a Donation to the JLWF Food Fight and Get Some Free Goodies
Getty Images
We have a collection box for the Junior League of Wichita Falls food fight. Bring five cans to us and we will hook you up with some free stuff.
A lot of great businesses have teamed up with the Junior League of Wichita Falls' annual food fight. We would love for you to stop by the studio and make a donation. If you bring us at least five cans, we will hook you up with a prize of your choice. You can score a free burger at Heff's or one of our brand new station shirts.
Only one prize per person and ten cans does not equal two free burgers. More cans are always appreciated. So if you would like to help out and get some free stuff stop by our studio. We're located on the second floor of the Fidelity Bank Building on Kemp and Kell. We will be collecting cans until Friday this week. Business hours are between 9-5 at the studio.
If you can't make it up to the studio this week. Saturday is the big day with a dropoff at the United on Jacksboro Highway, we hope to see you out there.
BONUS: Things Everyone from Wichita Falls Should Know