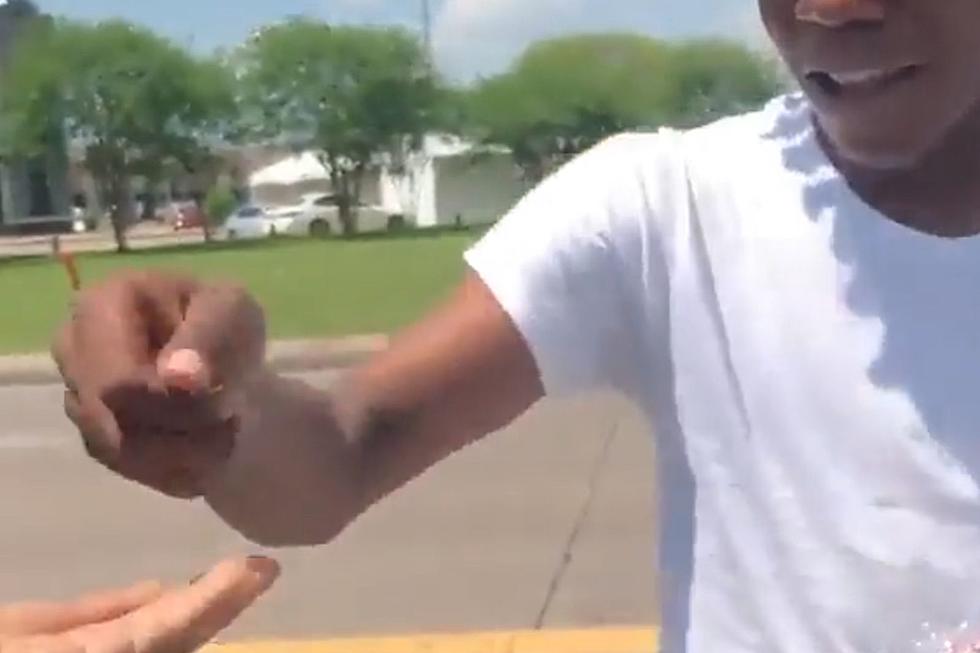 Grown Men Rob and Threaten to Kill Kids Selling Water in Houston, Texas
Twitter/Canva
This is just pathetic.
Of all the crazy videos I've written about, the one at the bottom of this article is the saddest one yet.
These grown-ass men robbed a couple of kids who were just trying to make a little extra money by selling bottled water on the side of the street to people driving around their Houston, Texas neighborhood. Pathetic.
The Unsettling Encounter
On a seemingly ordinary day in Houston, a group of kids embarked on a wholesome venture - selling bottles of water to passersby to make some pocket money and escape the summer heat. Unfortunately, their innocent endeavor was marred by a disturbing encounter with a group of grown men.
Robbery and Threats
These young entrepreneurs were met with intimidation, as the men demanded their hard-earned money. Frightened and cornered, the kids felt helpless as the men resorted to threats of violence.
Dirtbags
These a-holes weren't satisfied with just taking all their money. At one point, they tell the kids that they will "kill them the next time they see them." And just when you think it's over, they call the kids back and take the rest of their water. Geez. My favorite part is how the robbers keep calling the kids broke when they are the ones out stealing from children!  
Check out the video for yourself below:
Top Ten Trashiest Towns in Texas
Time to take out the trash or show off the trash of Texas. Check out the top ten below.
(All crime statistics were pulled from
www.neighborhoodscout.com
based on each individual town. See editor's note for Lufkin, Texas.)
Gallery Credit: Stryker
Adios Texas! Here Are The Ten States Former Texans Move To
Moving away from Texas is always a daunting thought. But where do the former citizens of Texans go when they leave? The top ten is right here.
Gallery Credit: Tommy Paradise, Townsquare Media, Canva
13 Fun Attractions That are Free to Visit in Texas
Here is a look at some really fun activities to enjoy with friends and family in the state of Texas that won't cost you anything.
Gallery Credit: Billy Jenkins