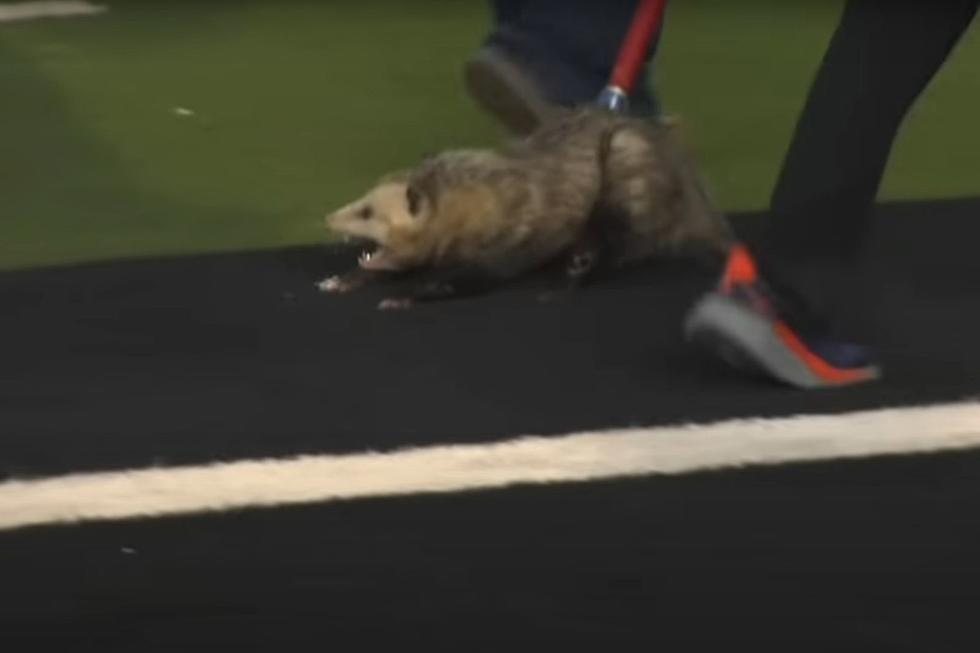 Opossum Gets Dragged Off Field During Football Game in Texas
Youtube/Canva
Awe... It just wanted to play!
It was a wild day on the football field when an unexpected guest made a surprise appearance during the TCU versus Texas Tech college football game.
While most games are known for their thrilling plays and epic touchdowns, this match will be remembered for an entirely different reason. In a bizarre twist of events, an opossum decided it wanted to join in on the action!
A Star-Studded Affair
While most college football games are packed with standout athletes, it seems that this opossum was ready to steal the spotlight. It didn't take long for the cameras to focus on the furry intruder as it nonchalantly trotted across the field. Social media quickly exploded with videos and images of the unexpected guest, cementing its status as an overnight sensation.
I mean, look how cute this little sucker is!
The Opossum's Daring Escape Attempt
As the crowd cheered and gasped in surprise, a group of brave souls took matters into their own hands. Determined not to let the opossum disrupt the game any further,  security personnel teamed up to escort the uninvited guest off the field.
The opossum didn't seem too fazed by the attention, displaying an impressive nonchalance. It seemed to realize that its fifteen minutes of fame were up, so it made a hasty exit while the crowd continued to cheer. Perhaps it was on a quest to find a more opossum-friendly sporting event!
Check out the video below:
Top Ten Trashiest Towns in Texas
Time to take out the trash or show off the trash of Texas. Check out the top ten below.
(All crime statistics were pulled from
www.neighborhoodscout.com
based on each individual town. See editor's note for Lufkin, Texas.)
Gallery Credit: Stryker
Adios Texas! Here Are The Ten States Former Texans Move To
Moving away from Texas is always a daunting thought. But where do the former citizens of Texans go when they leave? The top ten is right here.
Gallery Credit: Tommy Paradise, Townsquare Media, Canva
13 Fun Attractions That are Free to Visit in Texas
Here is a look at some really fun activities to enjoy with friends and family in the state of Texas that won't cost you anything.
Gallery Credit: Billy Jenkins