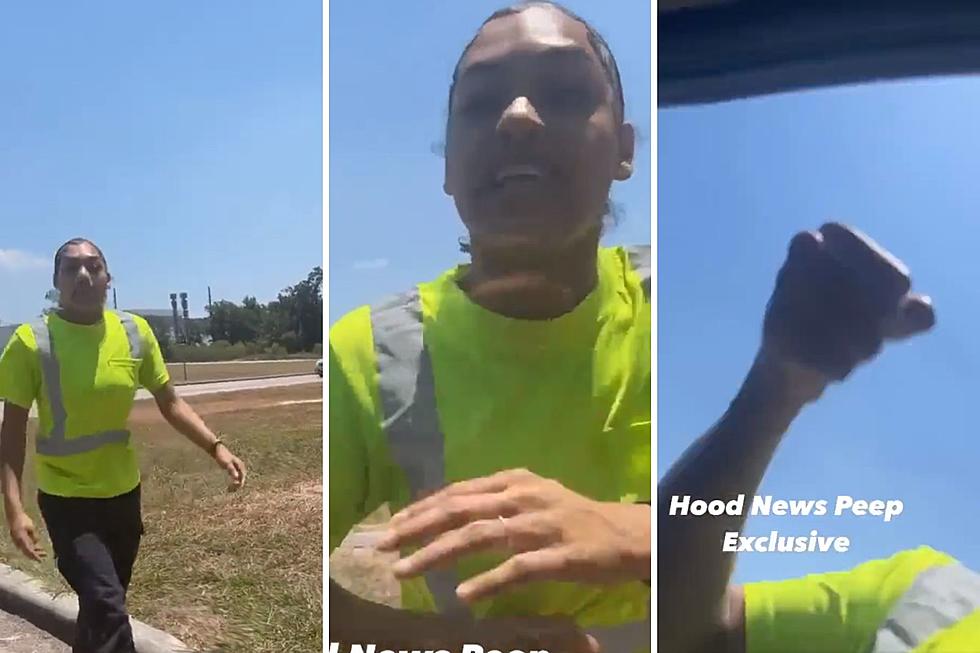 Road Rage Incident: Woman Swings at Camera Operator
Twitter/Canva
 A woman's fury reached a boiling point, leading to an explosive encounter with a camera operator
We're breaking down the short but wild video at the bottom of this article without any context whatsoever because it's more fun that way.
This one is really short.  Like, five seconds short. But it's a complete story with a beginning, middle, and end.  Let's go!    
Opening Scene

Our tale opens with a shot of  Lake Houston at N. Sam Houston Pkwy in Houston Texas. An obviously upset woman is approaching the camera person while saying, "Get out (lady)! Get the (fork) out (lady)!"
Act Two
Not to be outdone, the camera person retorts, "(Friend), get your ugly (posterior) out my..."
The Finale
She didn't have time to finish her sentence.  How rude!  The last image we see before the video abruptly ends is a fist right in the center of the frame.
   Check out the video for yourself below and keep scrolling for the top comments on Twitter.  
10 Common Laws Broken in Texas
Here are some examples of laws that are frequently violated in Texas.
Interesting Facts About the Great State of Texas
Here is a look at some little-known facts about the state of Texas.
24 Girls From Texas Went Missing In June. Have You Seen Them?
24 Girls from Texas who went missing in June are still missing as of July 16, 2023. These girls are from all across the State of Texas. Girls went missing from Dallas, San Antonio, Garland, Houston, Temple, and other cities across the state. They also range in age from 12 years old to 17. Please look through the pictures and see if you recognize anyone. Let's bring these girls home to their families.