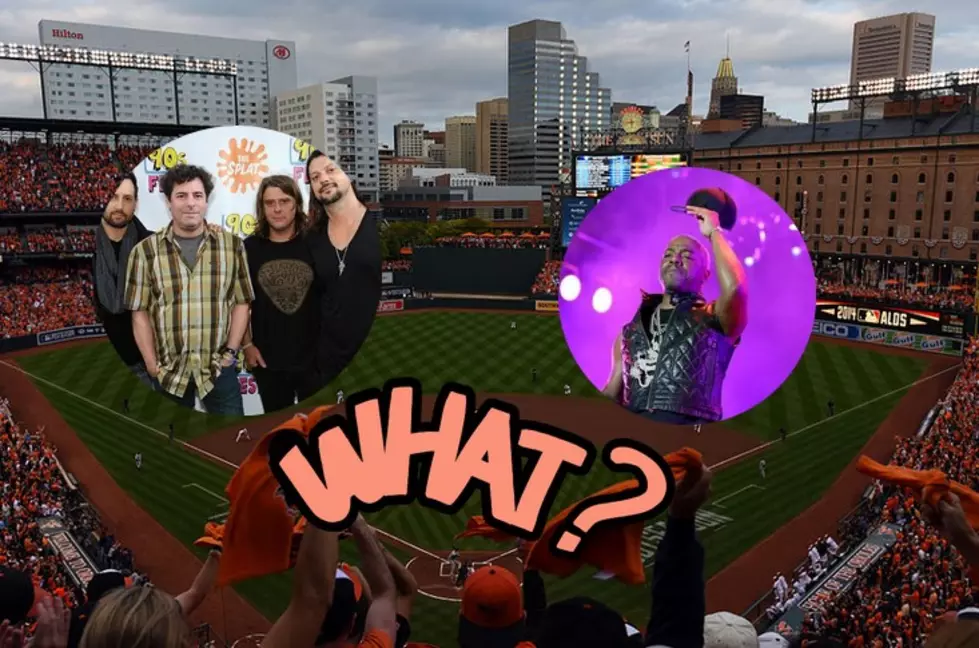 I Flew Across the Country for a Sisqo/Smash Mouth Concert and Regret Nothing
Getty Images
I had this planned out for several months and I am sure a lot of people thought I was crazy for this one. Something like this will never happen again.
So I had a pretty crazy week last week. My Baltimore Orioles were in Arlington for a three game series and then I was flying back home to Baltimore for two games over the weekend. I have missed out on some big moments for my Orioles since moving to Texas, but several months ago the Orioles announced post game concerts for this season.
They announced Flo rida for June, the Struts for September, and then for August a very weird pairing. Smash Mouth and Sisqo, it was an "I Love the 90's' themed concert. I stared at this announcement for several minutes the first time I saw it. That is a weird combination of artists to play after an Orioles game. I truly think it was a once in a lifetime game, when in the hell will this ever happen again?
So I planned the trip, went all out with a suite at the game and had an awesome weekend in Baltimore. You can check out some footage from the concert above. You had to buy field passes to go on the field and I was fine watching from my suite that night. Also the Orioles won 6-3 that night, so the concert was just icing on the cake.
My only complaint was, I literally booked this trip the day before Steve-O announced his Wichita Falls show. I was bummed I missed out on that on Friday. Steve-O could comeback to Wichita Falls one day, but Sisqo/Smash Mouth is never happening again.
MORE: See 30 toys that every '90s kid wanted
Here are the top 25 hits of the '80s based on their overall popularity.