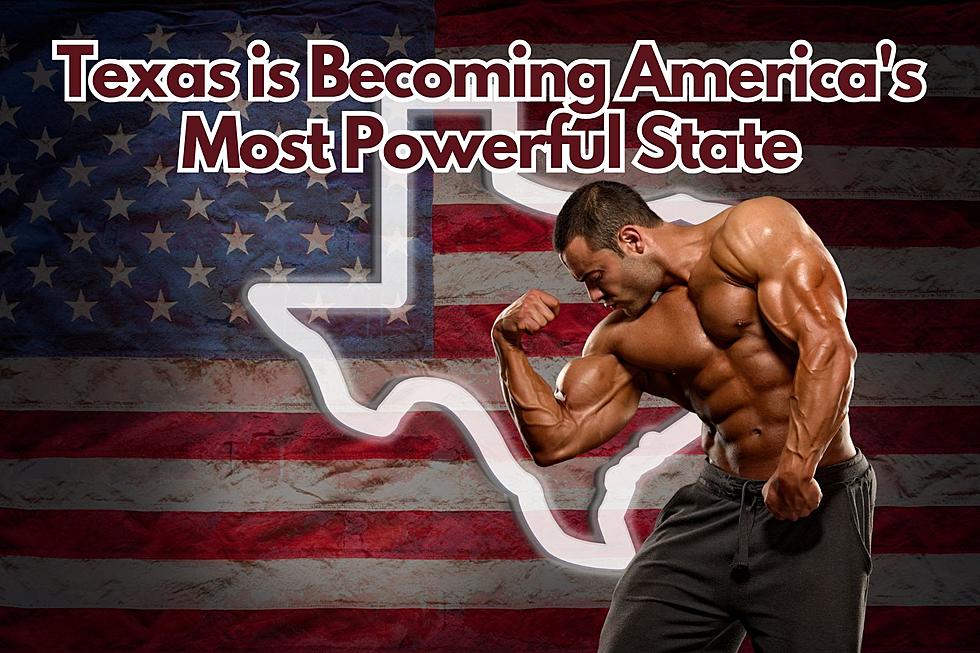 Texas is Becoming America's Most Powerful State
Canva
The Lone Star Rising: Texas Emerging as America's Most Powerful State.
It's incredible here in Texas. That is if you can bare the one-hundred-plus degrees temperature for the whole summer. Also, homes are downright unaffordable for most working-class people in bigger cities such as Dallas and Austin.
However, ignoring those two facts, The TikTok page Real Life Lore Page has a nine-part video series called "Texas is Becoming America's Most Powerful State." You can find all nine videos at the bottom of this article.
We're going to touch on a few of the claims made in the video series.
The Texas Triangle
Millions of people have been flocking to the cities of Dallas, Houston, San Antonio, and Austin in an "emerging densely populated mega-region" known as the "Texas Triangle."
The Texas Triangle takes up about a quarter of the state, or roughly the size of Georgia, and it contains around 22 million people. A whopping three out of every four Texans live in this region.
The Texas Economy.
The biggest reason people have been flocking to Texas is our booming economy and the massive amount of jobs it has created. Between 2010 and 2021, the population of Texas grew by 18%, but the economy of Texas grew by a whopping 29% in that same time period, which was 1 1/2 times faster than the rest of America.
Now, in 2023, Texas' Gross Domestic Product is a towering 2.35 trillion dollars, which means if we were our own country, we would rank 8th in the world. Dang! Let's secede!
The Fracking Revolution
The fracking revolution has enabled Texas alone to become the producer of 43% of America's entire production of oil and 25% of America's production of natural gas. This is far greater amounts than any other state in the union.
That's the big three, you can watch the rest of the series if you're interested in the rest.
Check out the videos for yourself below:
Test Your Texas: How Many of These Jeopardy! Questions Can You Answer?
Jeopardy! as we know it has been on the air since 1984, but the show got its start way back 1964.
Over the decades, the writers have managed to keep coming up with challenging questions to test the intellectual might of America's best and brightest (and sometimes softball questions for celebrities).
Texas is a place packed with personality, culture, and history, and there've been hundreds of questions/answers about the Lone Star State. Let's take a look at a few recent ones, and keep an eye out because we'll add more soon to test your Texas trivia skills and challenge newcomers.
How many of these can you get right without Googling?
Gallery Credit: Aaron Savage, Townsquare Media Killeen-Temple
20 Texas Places We Have All Been Saying Completely Wrong
10 Things You Learn When You Move to Texas
Here are 10 things you will learn about Texas if you move here from another state.