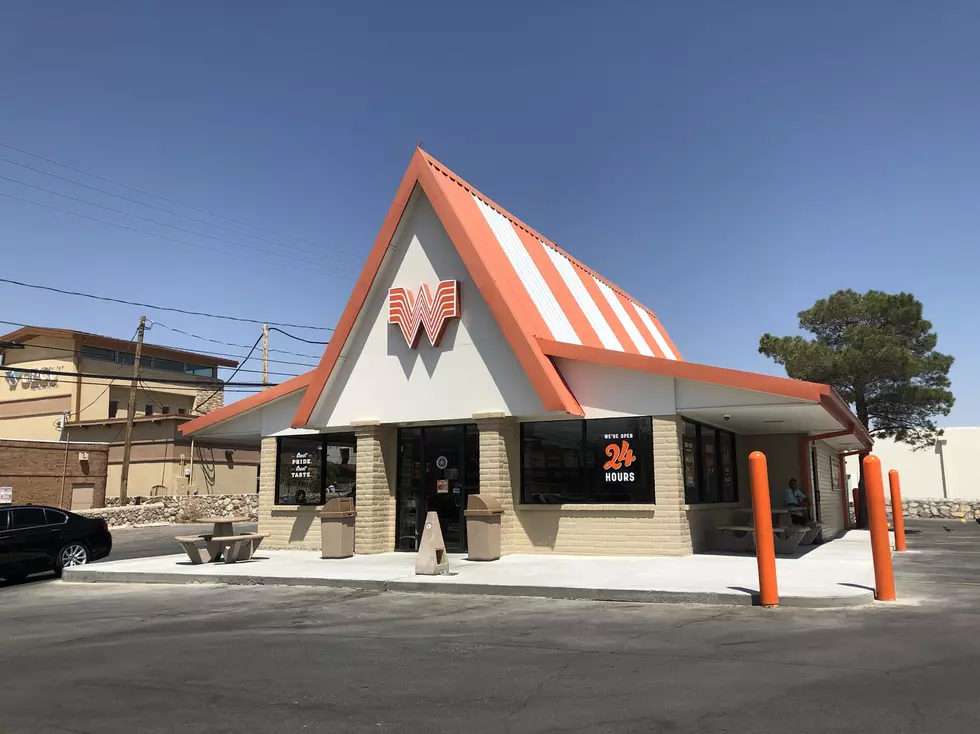 Did You Know Every Whataburger in Texas Has a Ranking? Where is the Best?
Townsquare Media El Paso
I guess not all Whataburgers are created equal in Texas.
Keep Scrolling to Check Out the Best and Worst Whataburgers in Texas
So Ryan Serpico with the San Antonio Express News crunched the numbers on over 900 Whataburgers in the state of Texas. Turns out not everybody has favorable reviews of the Whataburger in their town. I personally love all of mine. So let's see who has the worst and the best in Texas.
1. Laredo, Texas - BEST
The NE Bob Bullock Loop & EastPoint Dr in Laredo, Texas apparently has the highest ratings in all of Texas. Located literally across the street from an Alamo Drafthouse. Sounds like a good place to hang out on a Friday night.
2. Laredo, Texas - BEST
Wait, Laredo has the best AND second best Whataburger in the state? Yeah, they don't f*** around when it comes to good service in this town. The second best Whataburger is found at the corner of McPherson & Shiloh in Laredo.
3. Roma, Texas - BEST
I kid you not, Laredo would have had the three best Whataburgers in the state if not for this location in Roma, Texas. A third Laredo location is right behind it at four. If you're cruising down Highway 83 through Roma, make a stop for one of the best Whataburgers in the state.
1. Anna, Texas - WORST
I need to stress this is the ONLY Whataburger in the entire state of Texas that has a two star rating. No one on the list goes below a three except this location in Anna, Texas. May want to avoid this one at US-75 & FM 455.
2. Arlington, Texas - WORST
Arlington, home to Six Flags Over Texas, The Dallas Cowboys, and The Texas Rangers. Turns out the second worst Whatabuger in the state of Texas. Hwy 287 & Sublett Road is the location in town you don't want to visit.
3. Edinburg, Texas - WORST
This is the first Texas city that I had no idea where it is. Edinburg is in SOUTH Texas and I mean we're a short drive from Mexico type of South Texas. Well if you're planning on crossing the border, don't stop here for some food. The location at Bus. 281 & Monte Cristo Road is the third worst Whataburger in the state.
I highly recommend you check out Ryan Serpico's list. You can specify city and it will show you the worst and best for every city in Texas.
50 Most Popular Chain Restaurants in America
YouGov investigated the most popular dining brands in the country, and Stacker compiled the list to give readers context on the findings. Read on to look through America's vast and divergent variety of restaurants—maybe you'll even find a favorite or two.
LOOK: 15 Discontinued McDonald's Menu Items